Whether you've heard it called a first-birthday session, a one-year-old session, a 12-month session, or a cake-smash session, the idea is simple.  This fun milestone is a perfect time to capture your sweet baby's transition into "toddler-hood."
You probably have tons of pictures on your phone of your little love.  Props to you. I can personally say that taking photos of my own boys is HARD.  But in the world of smart phones, printing your images is wildly important. And a beautiful print starts with a high-quality image.
This time is so precious.  You'll never get it back.  
Their toothy smiles, wobbly walks, silly expressions, and chubby rolls.
You want these moments captured... frozen in time... 
You'll share these photos with family and friends... hang them up... probably use them to embarrass your "baby" when they get their first boyfriend or girlfriend... and definitely end up pulling them out to compare them to how much they look like your future grandbabies.
So when should you schedule the session?
What do you need to bring?
What should you expect before, during, and after your shoot?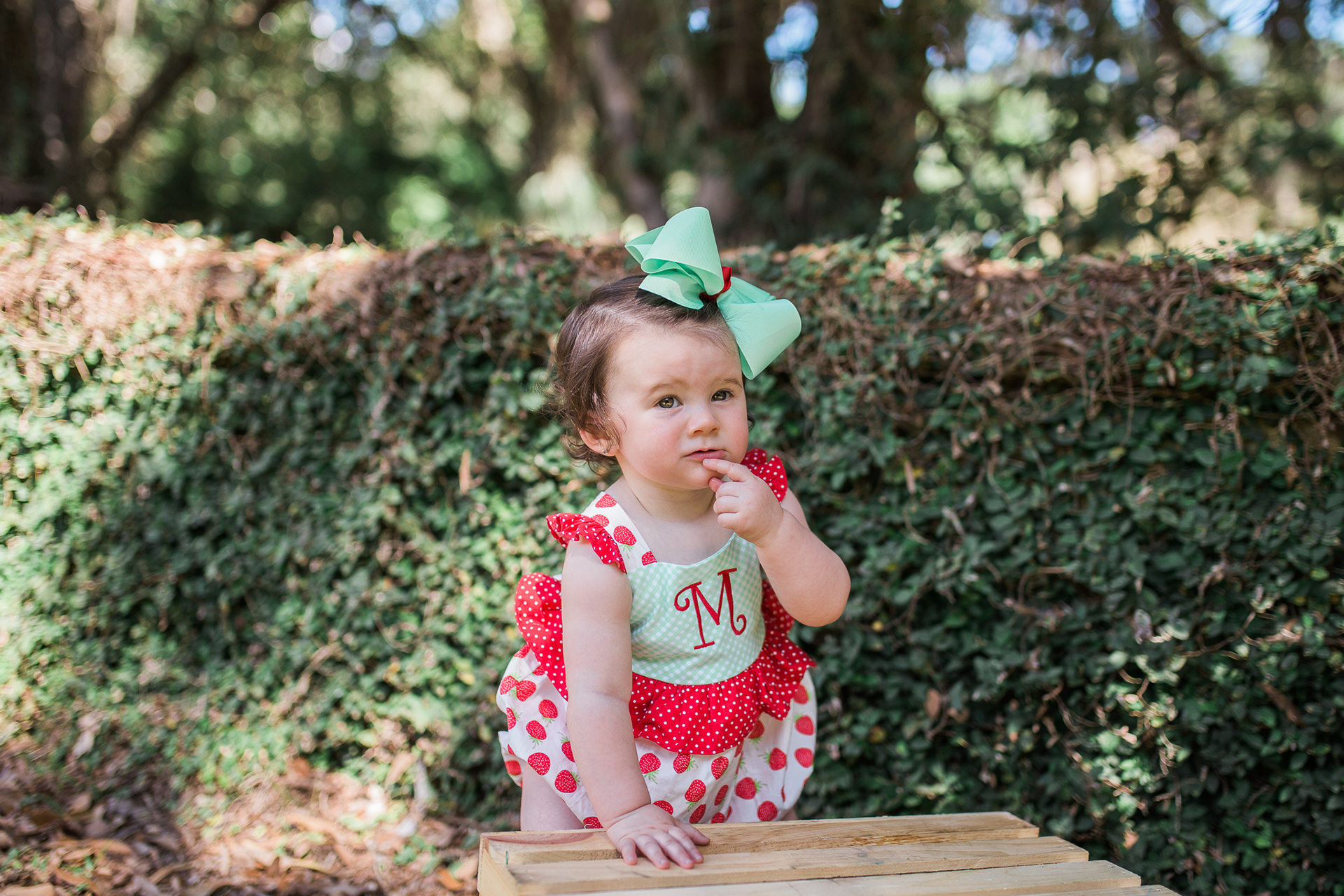 When should you schedule?
As soon as you'd like!!! The sooner, the better!!!
It's no secret when your little one is turning one! So, let's get that baby on the books!
What do you need to bring?
Two to three outfits, a small smash-cake, and plenty of wet wipes!
What should you expect before your shoot?
When you reach out to me, we'll work together on finding a date, time, and location that works for you! You'll also receive a confirmation email or text one week prior confirming all details.
What should you expect after your shoot?
You'll receive an email with a link to your personalized online gallery within 2 weeks.  You can use that link to download images for printing and sharing with family and friends.  You can also order professional prints directly through your gallery. 
What should you expect DURING your shoot?
We'll start with a few 12-month portraits.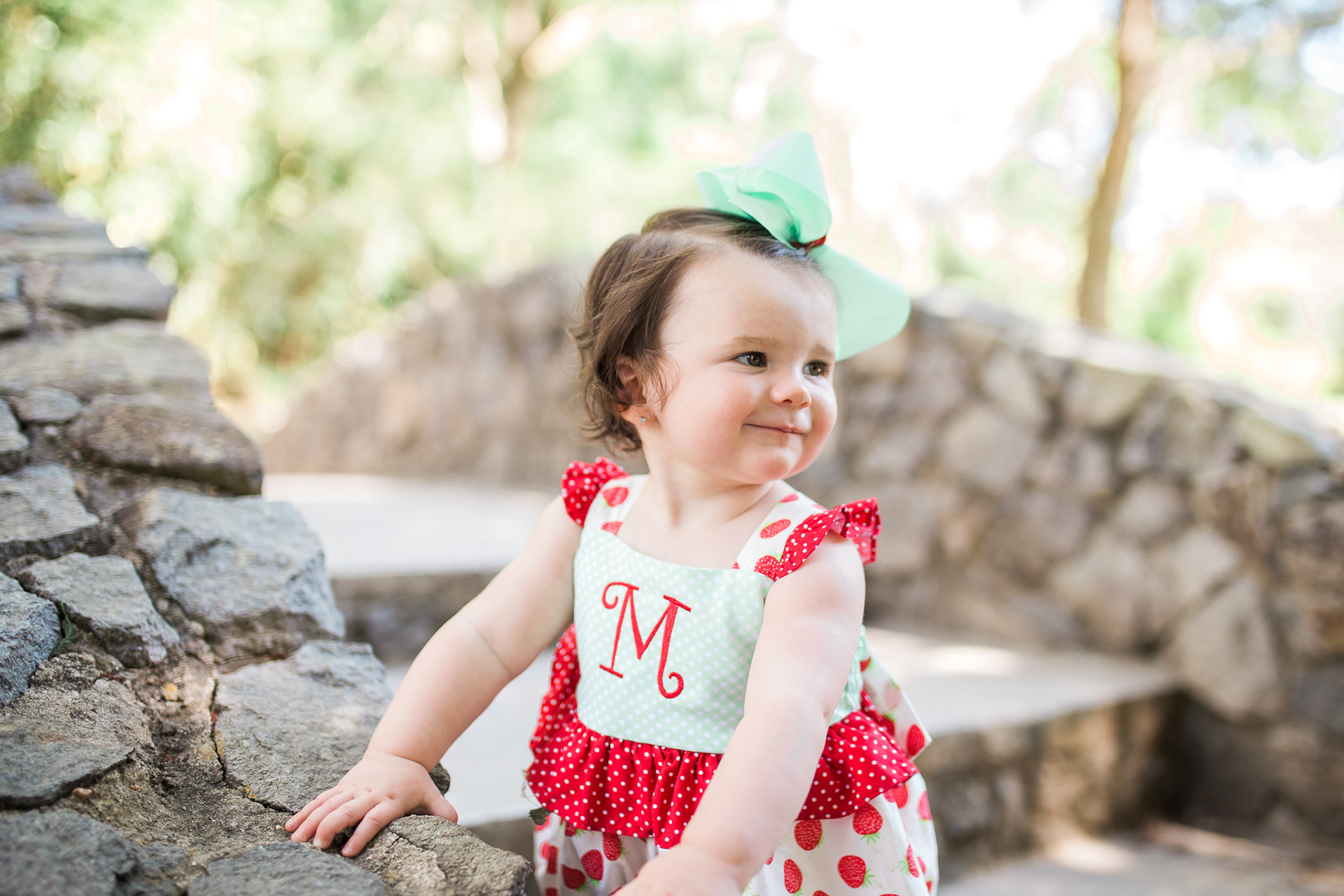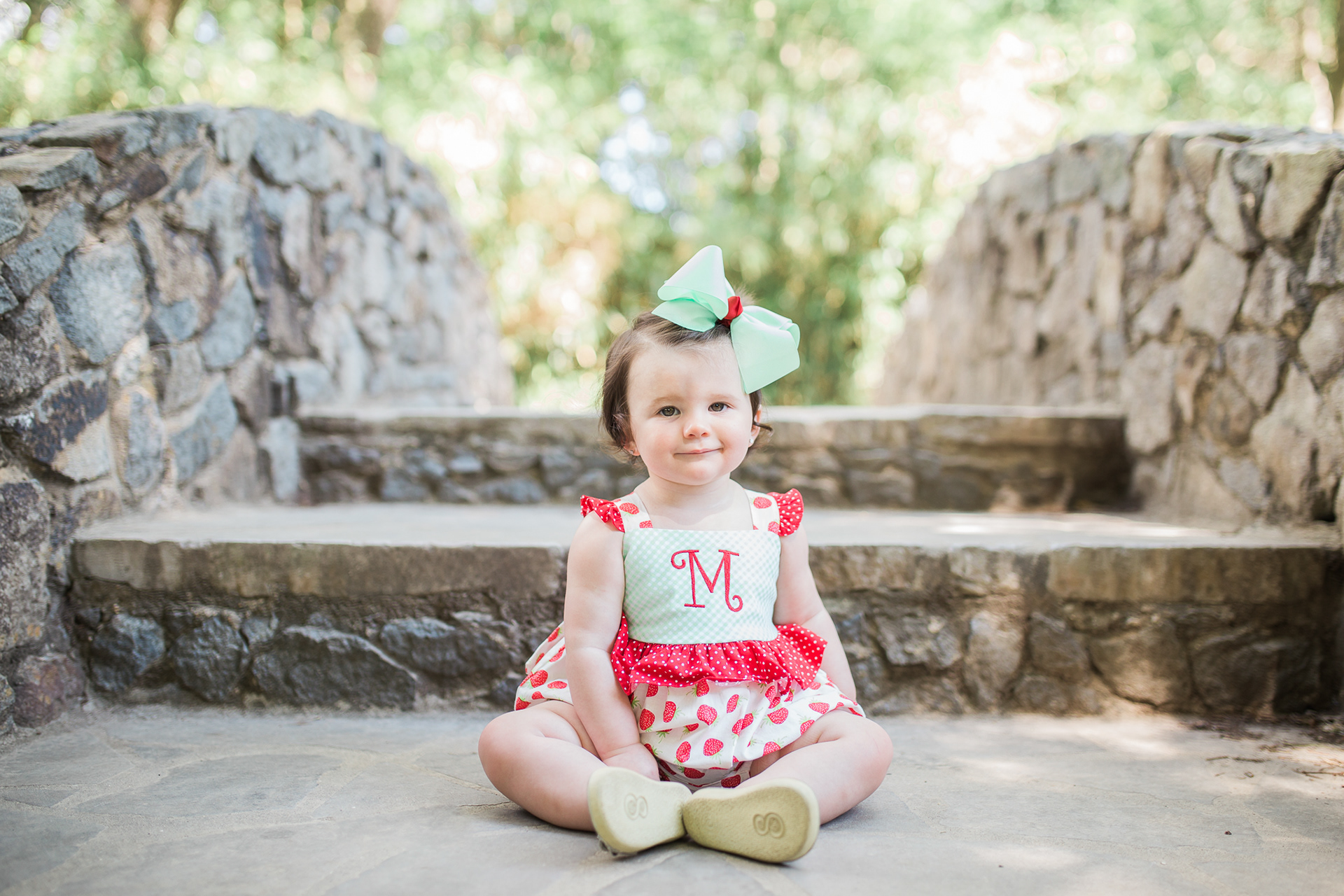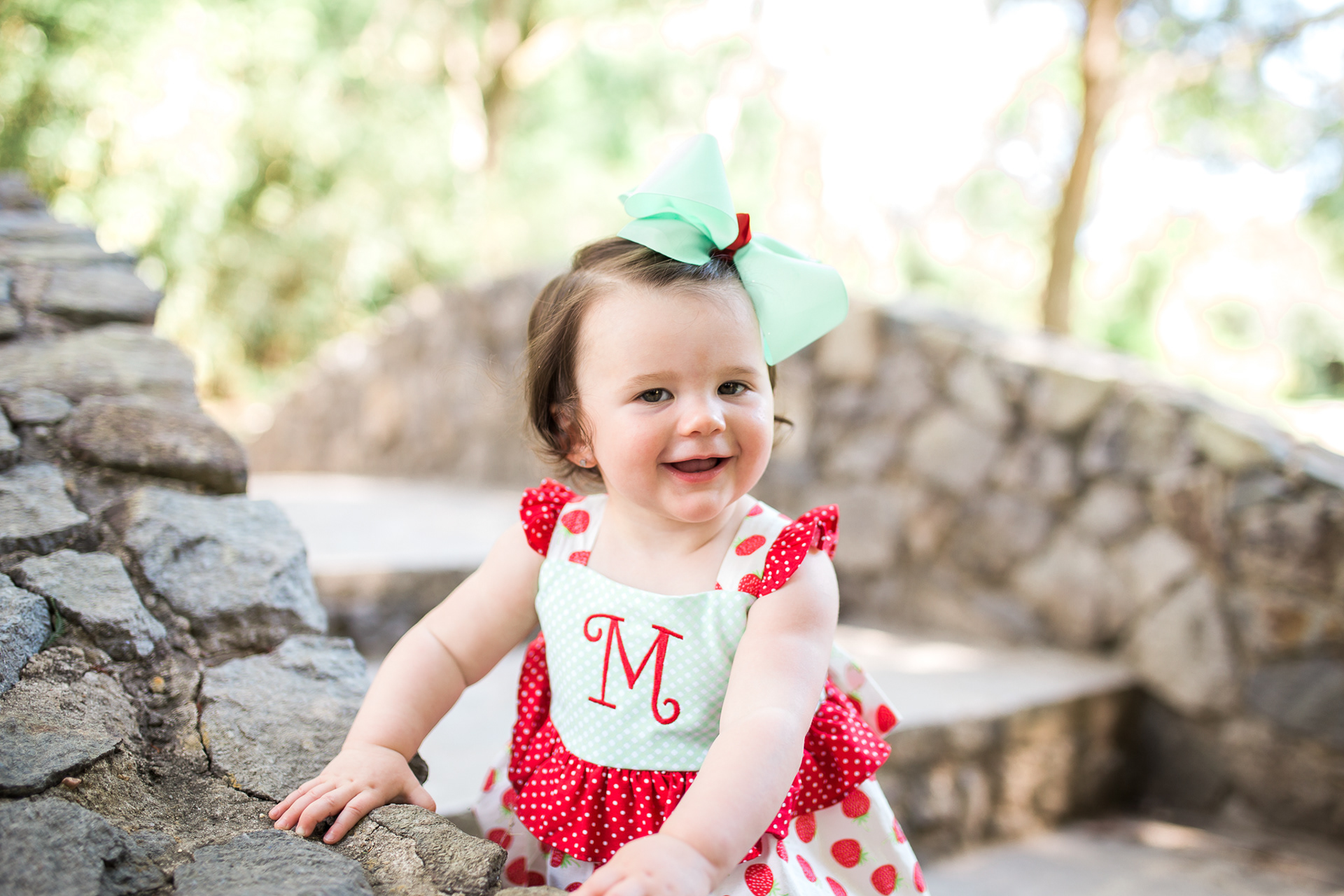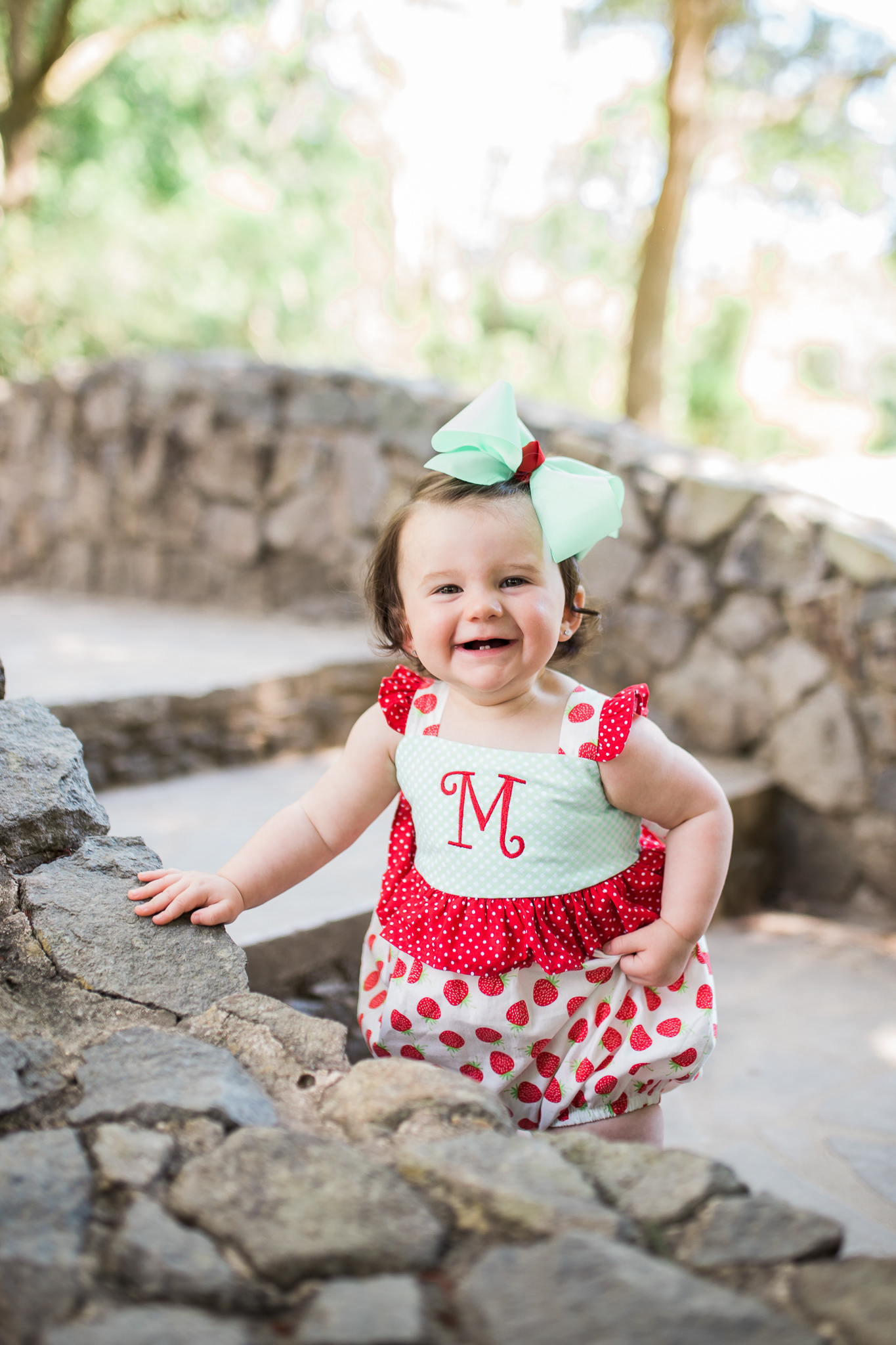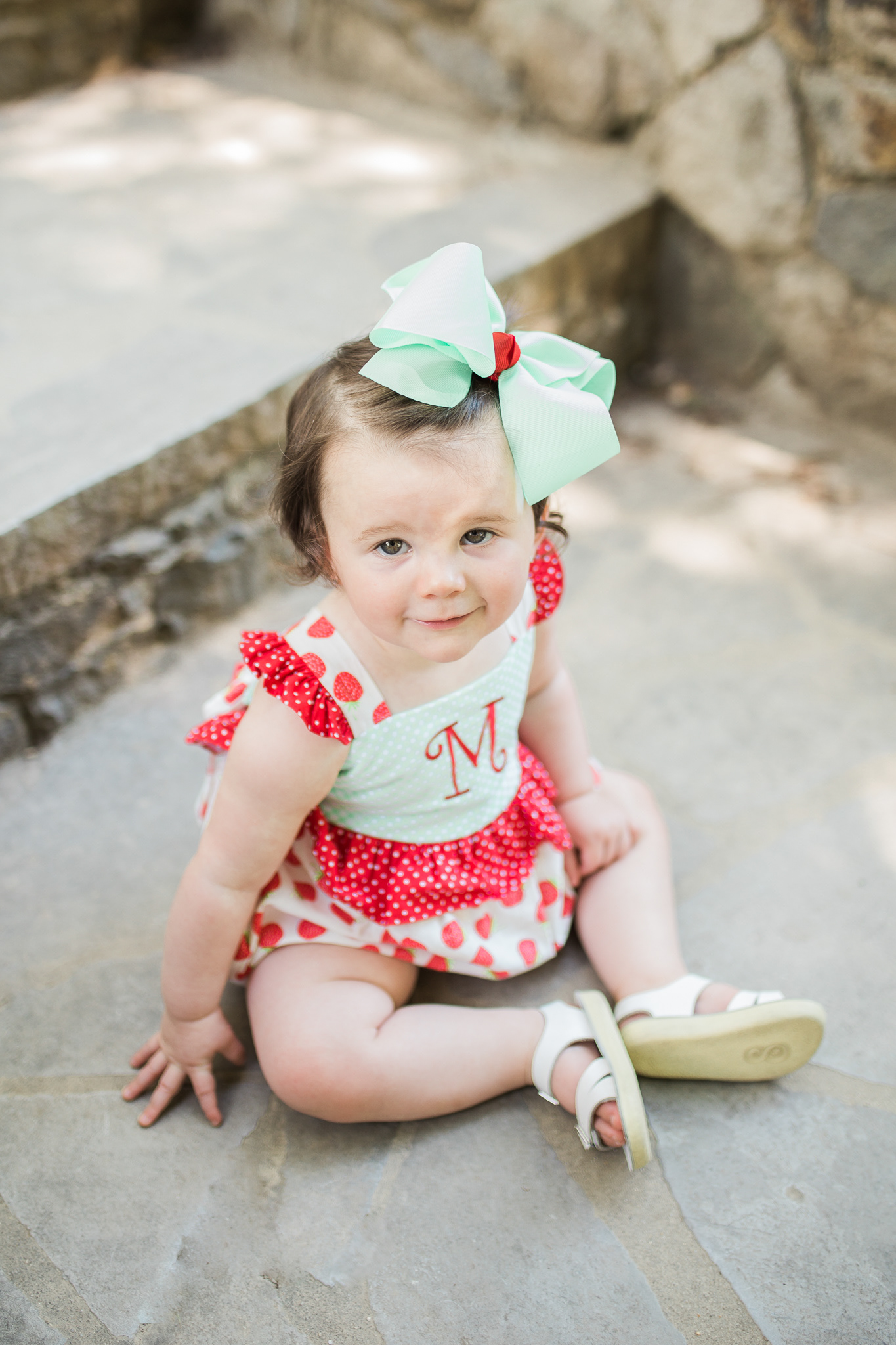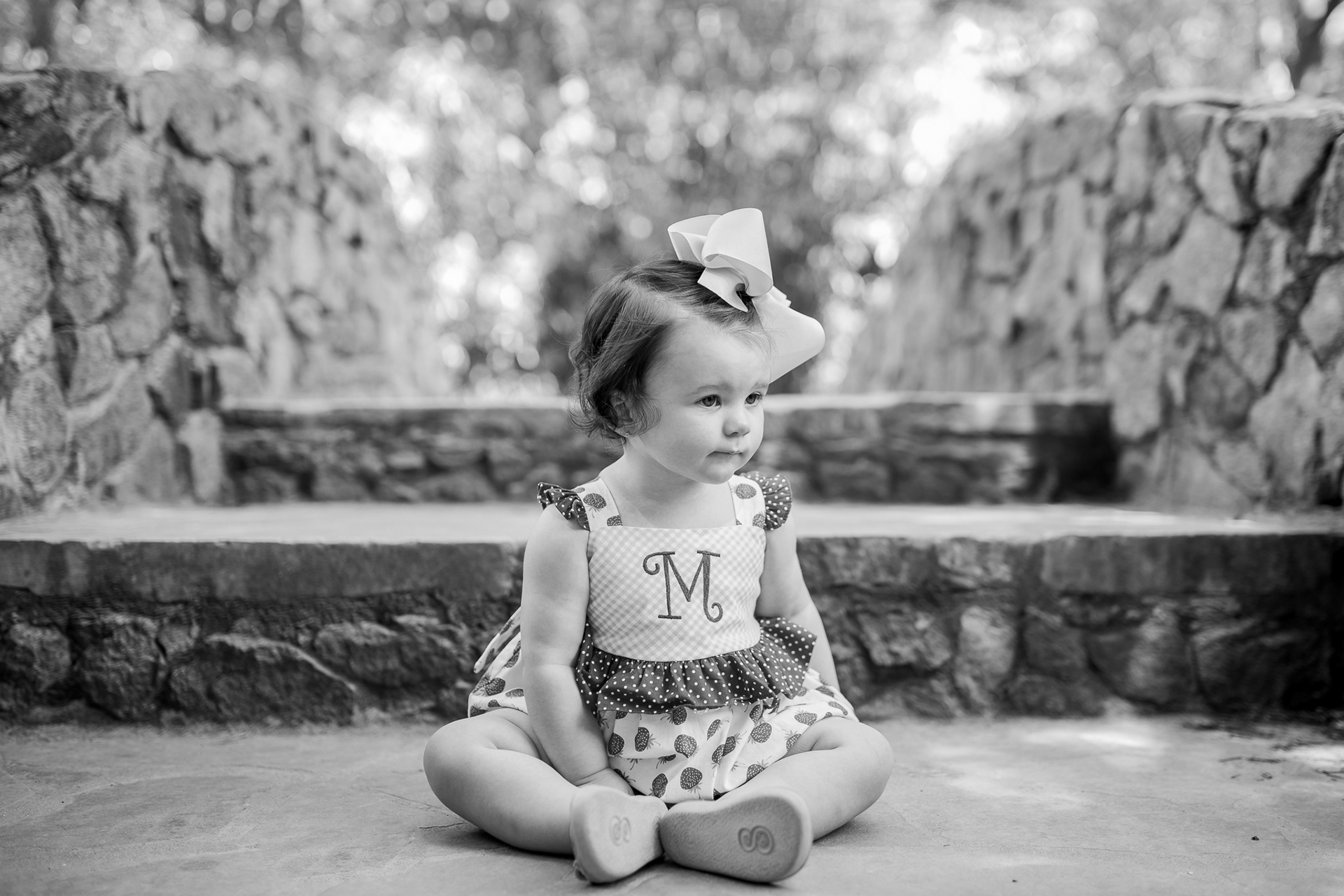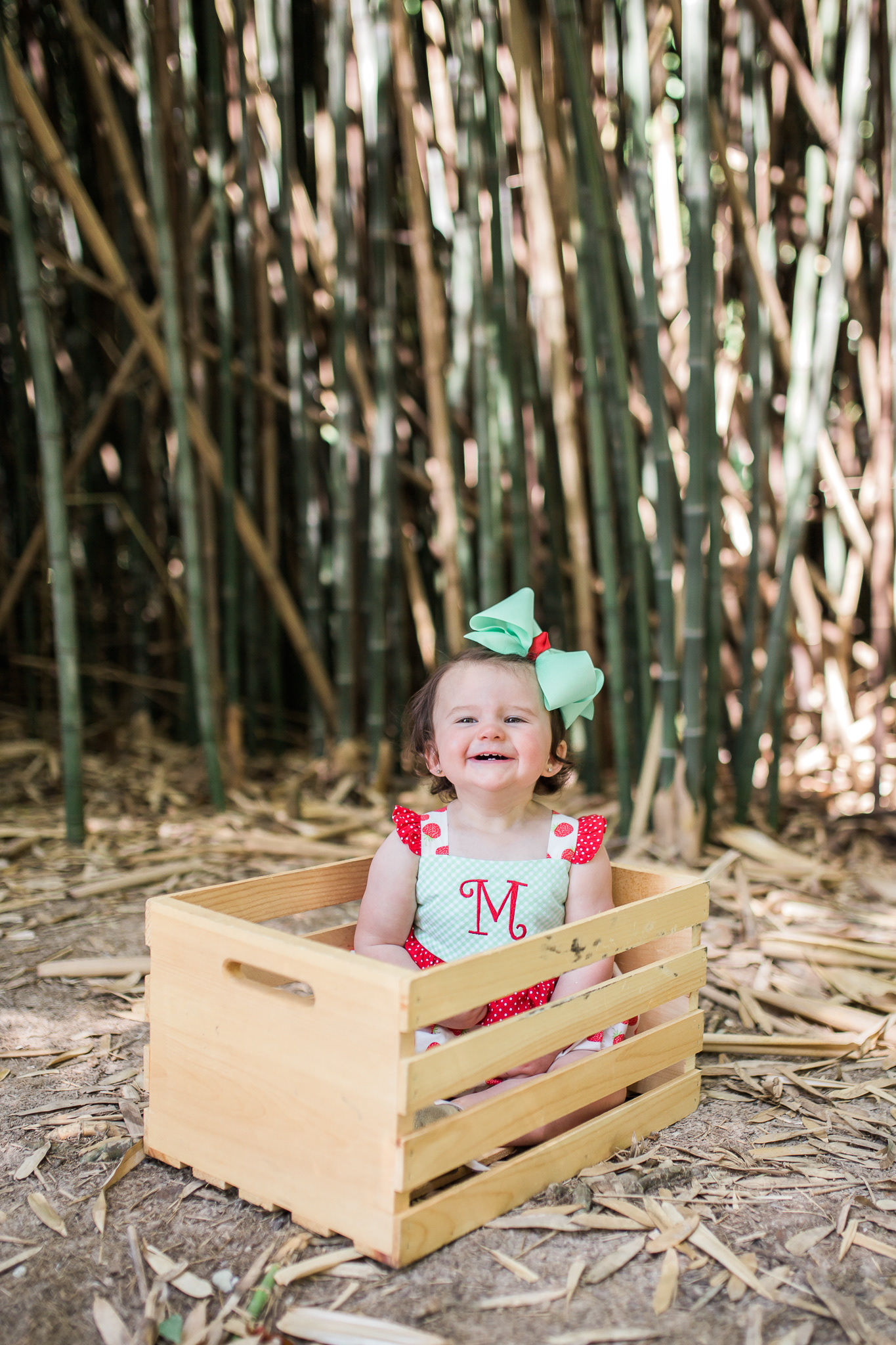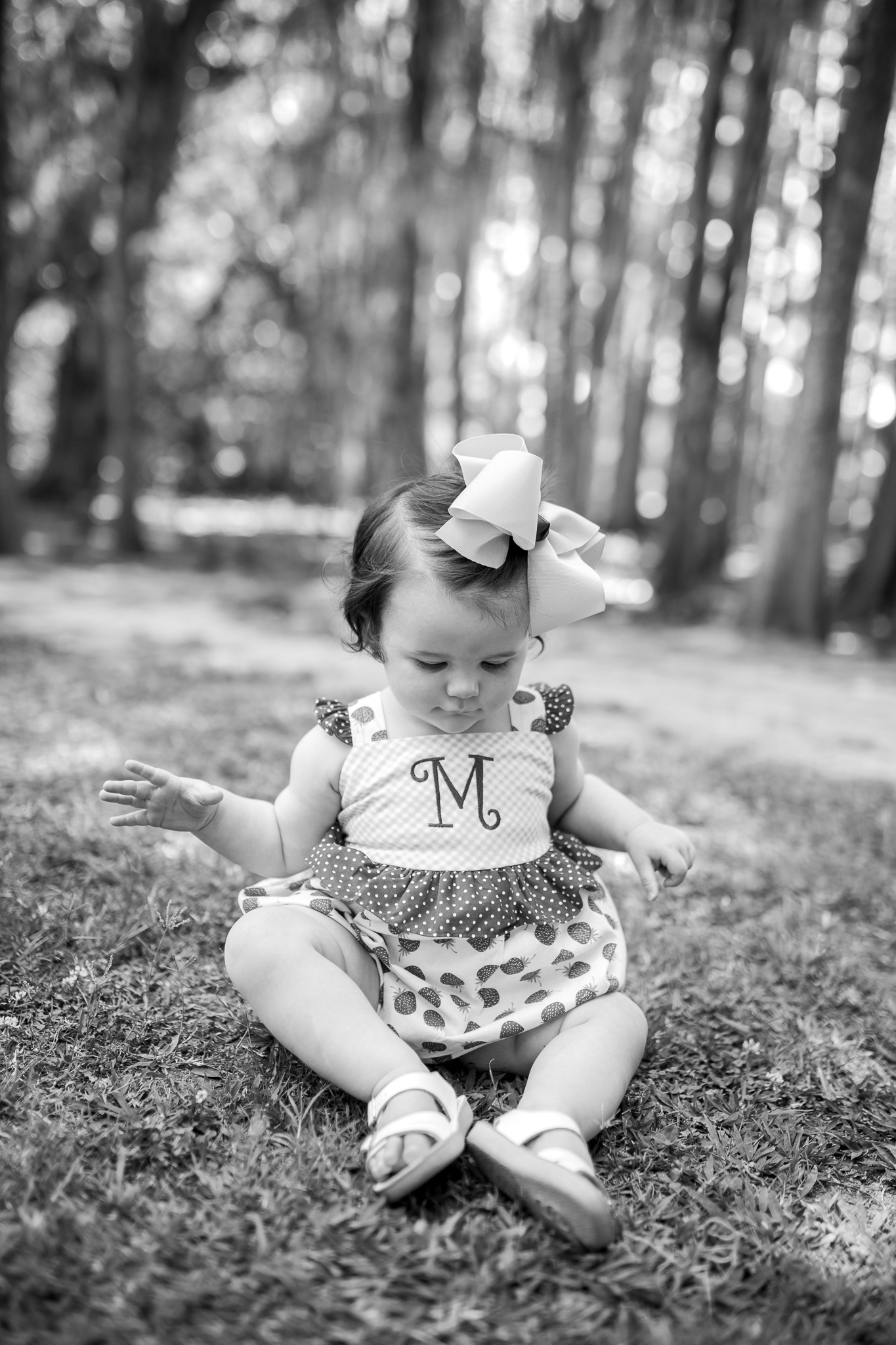 Then JUSTTTTT as our patience is starting to wear thin, we'll move onto CAKE!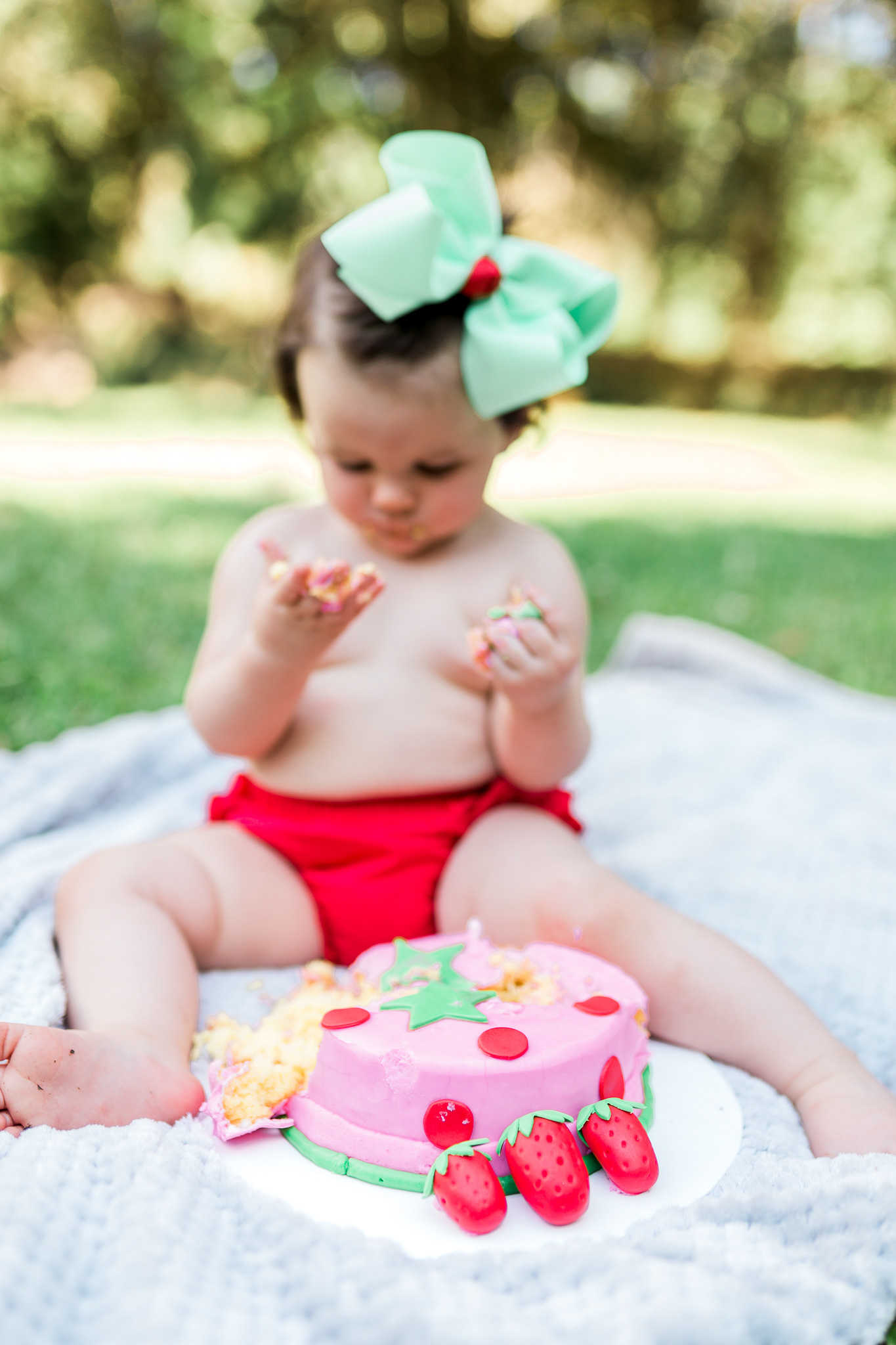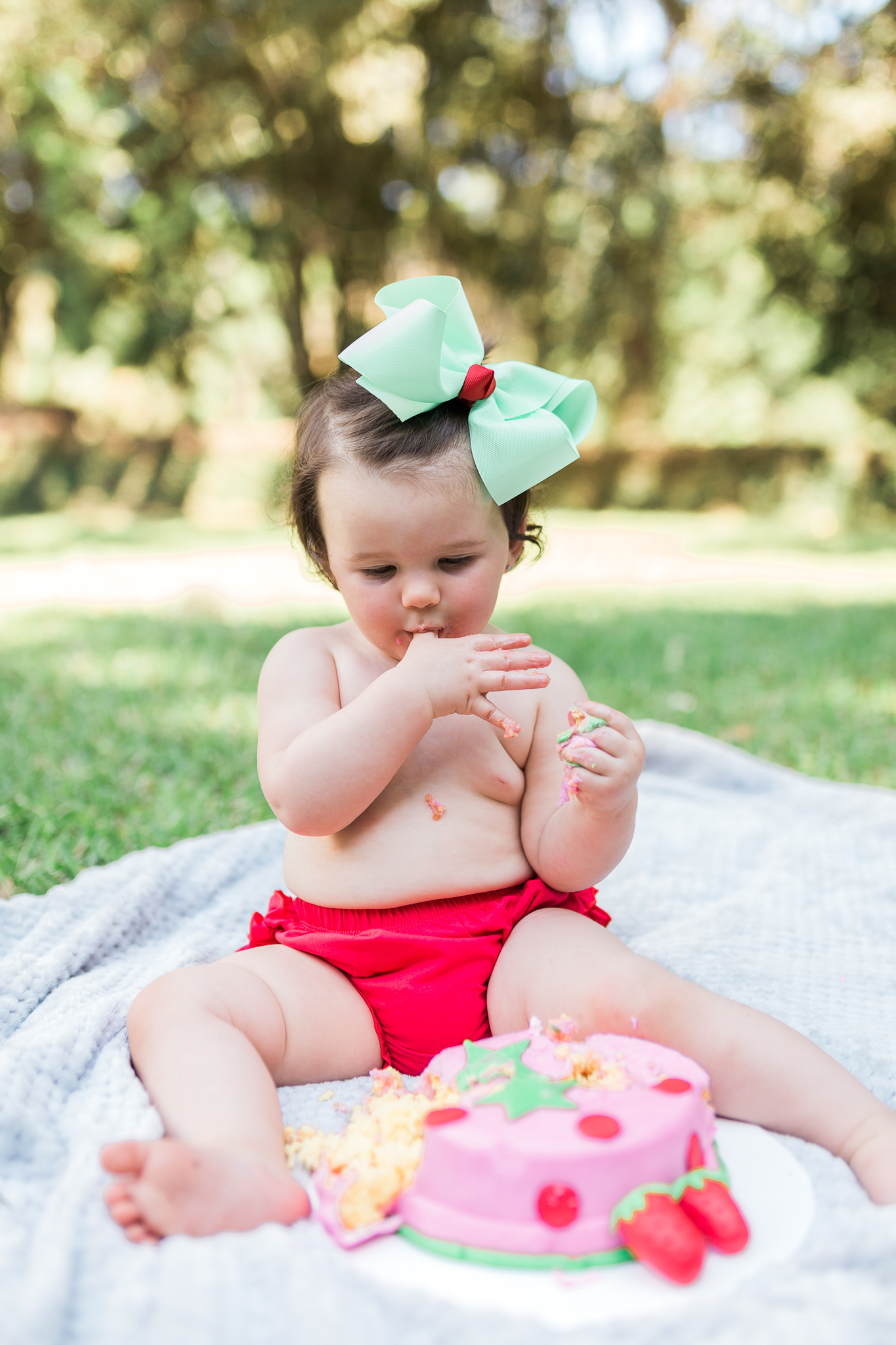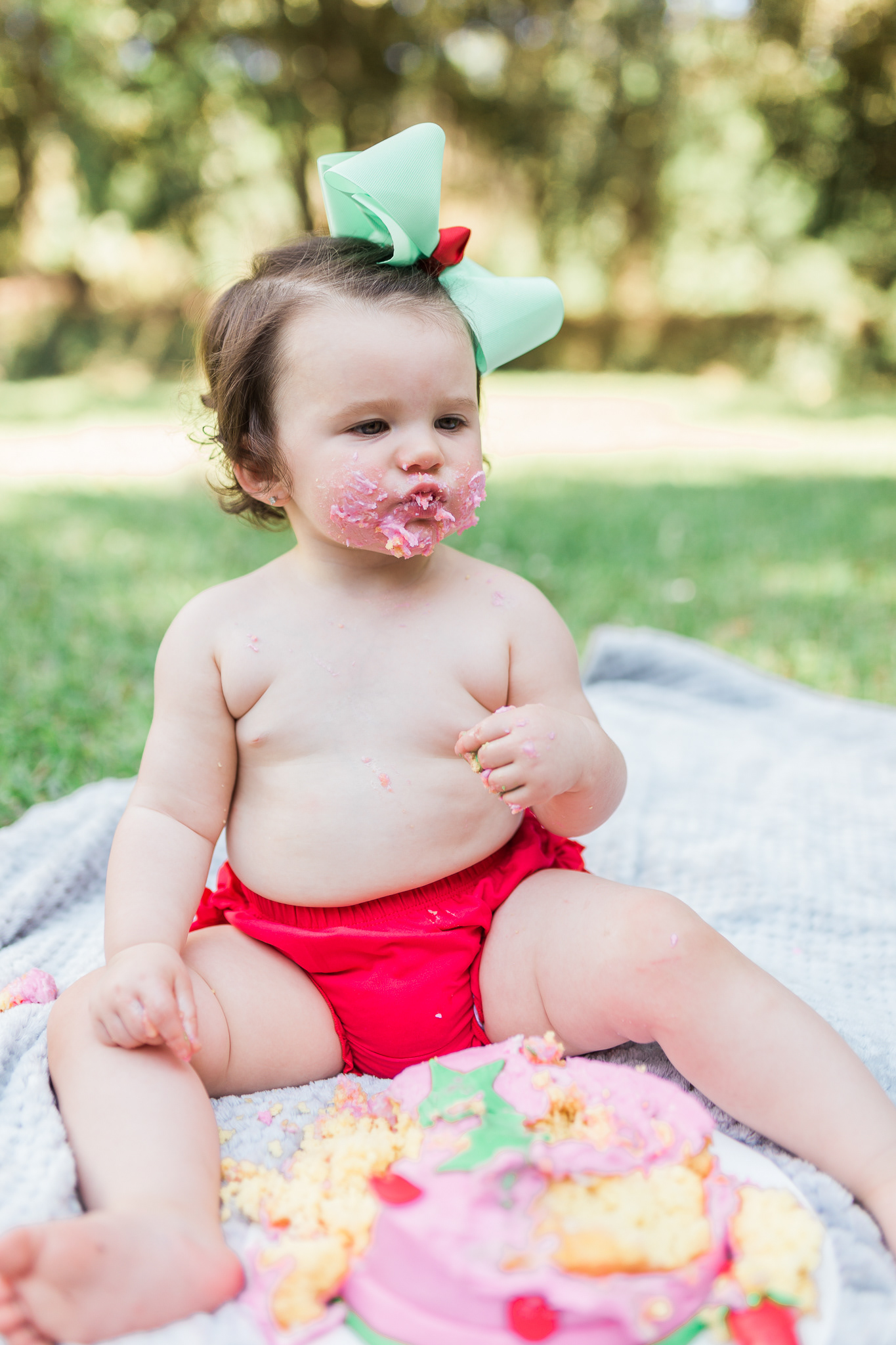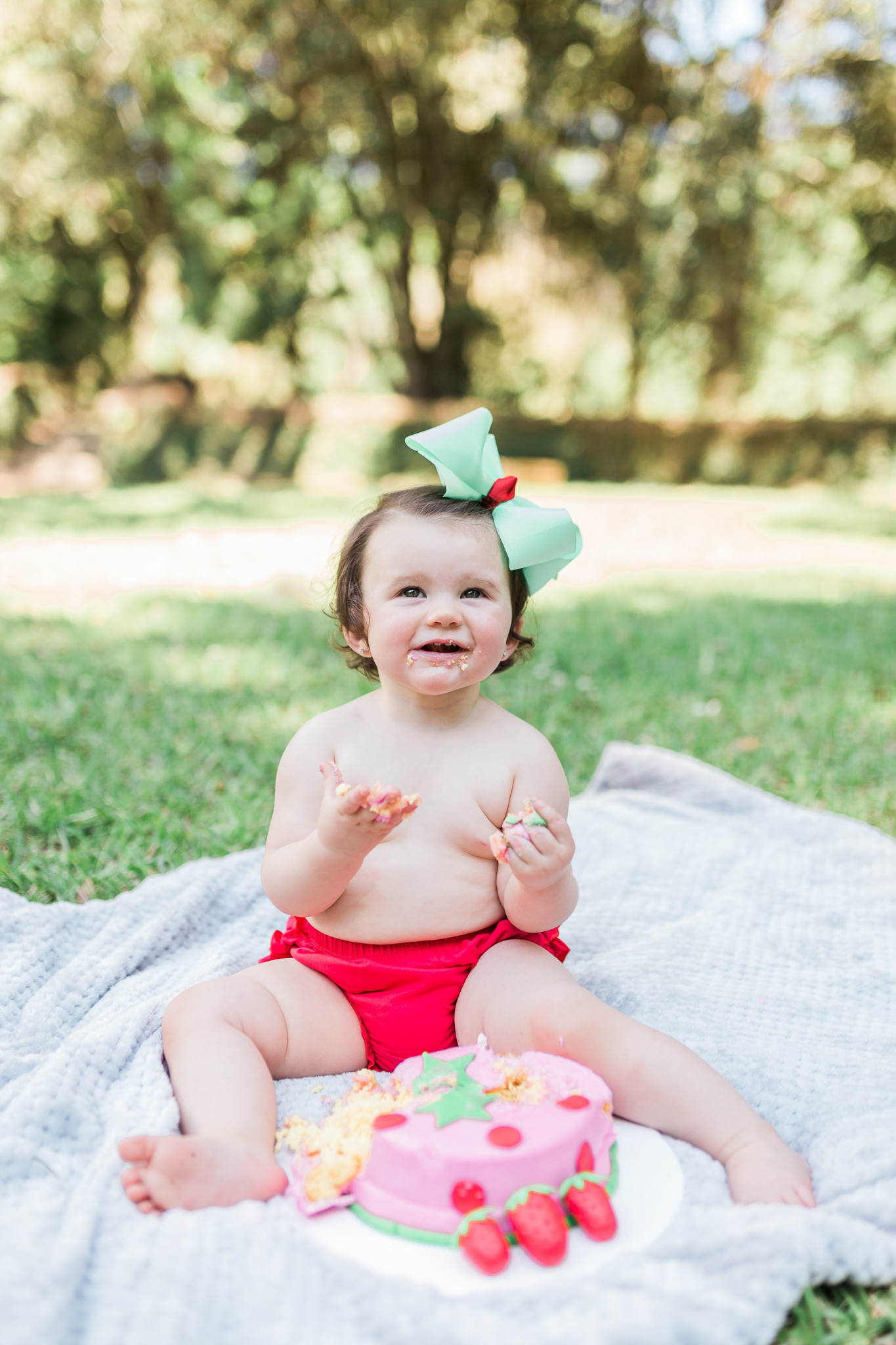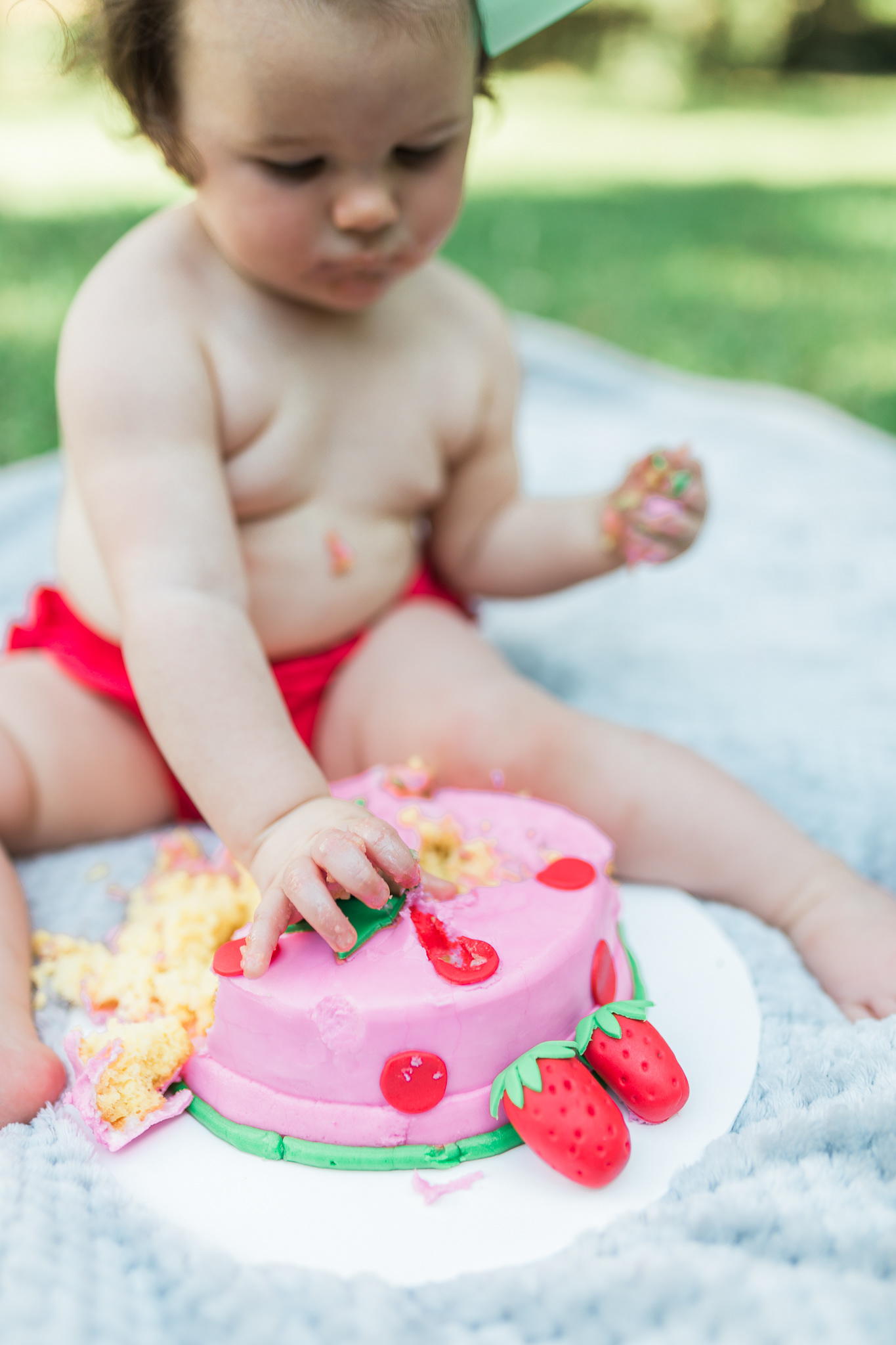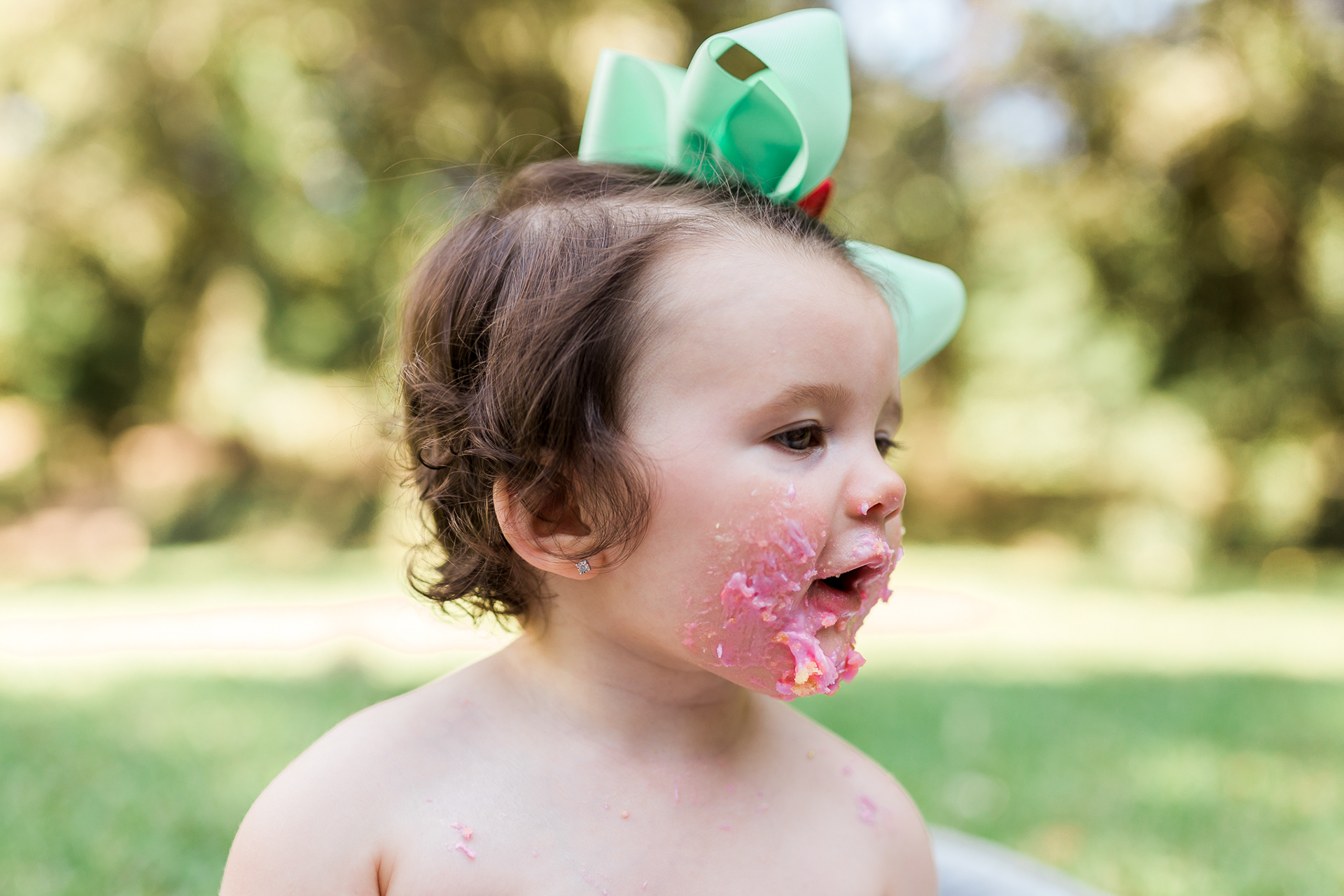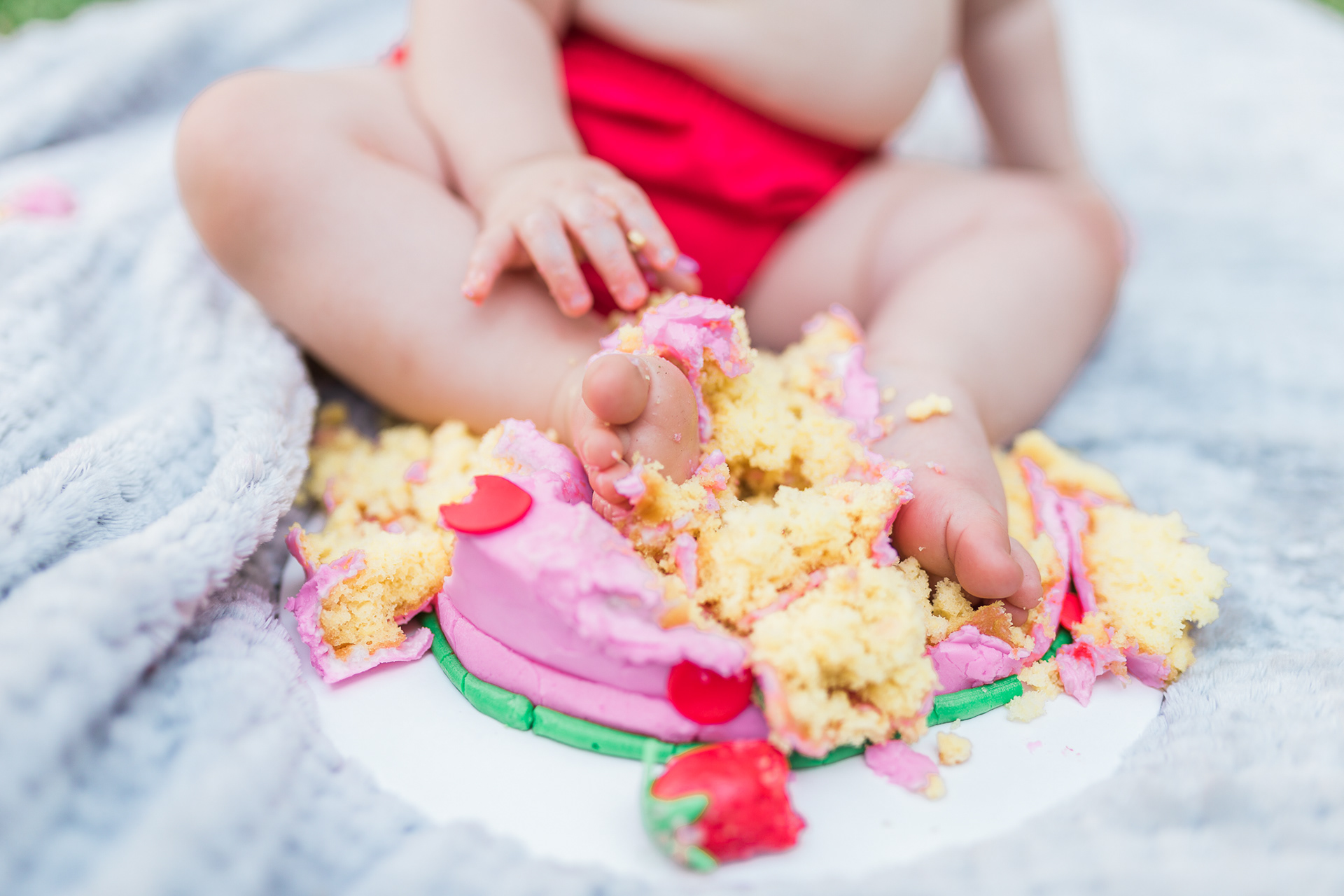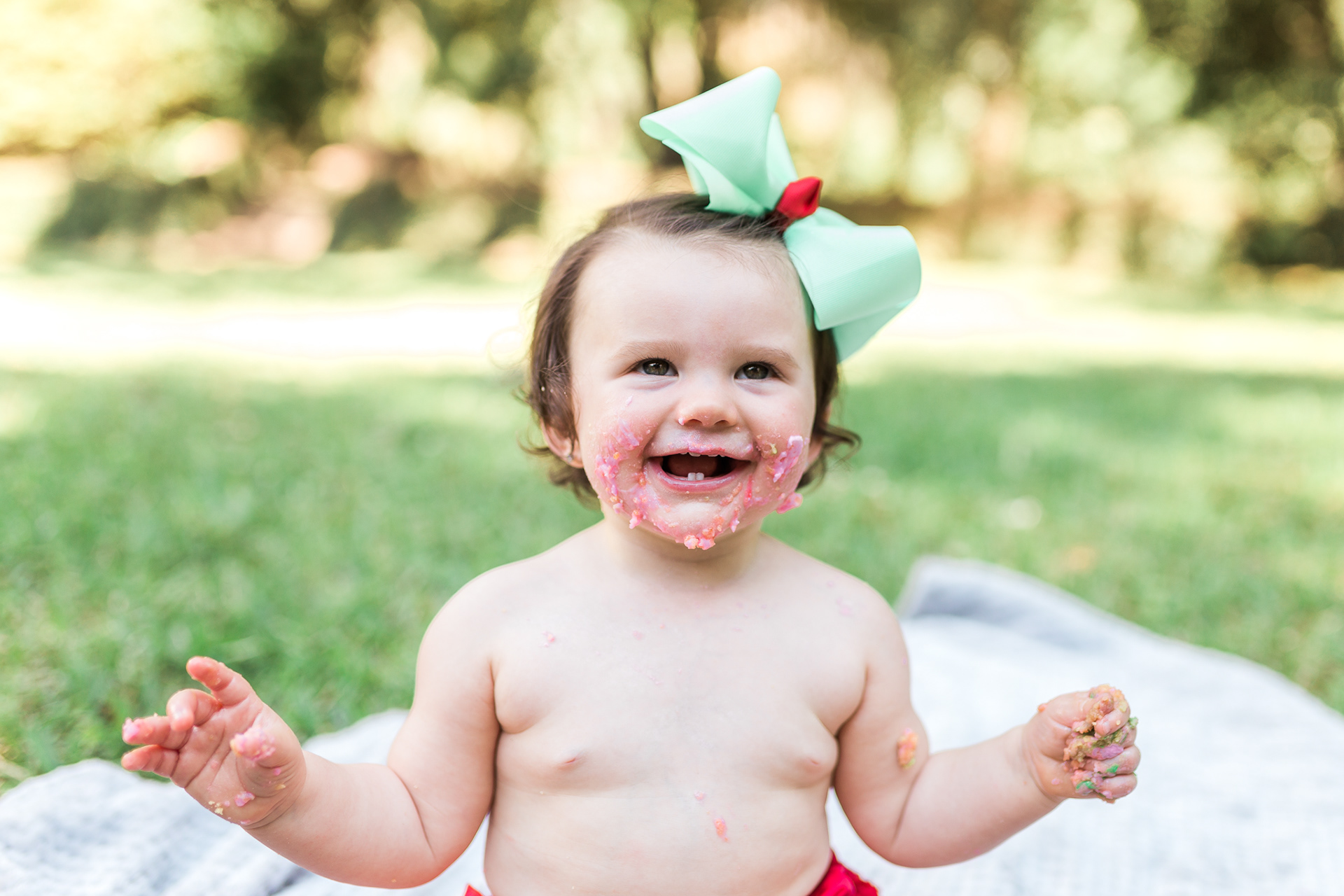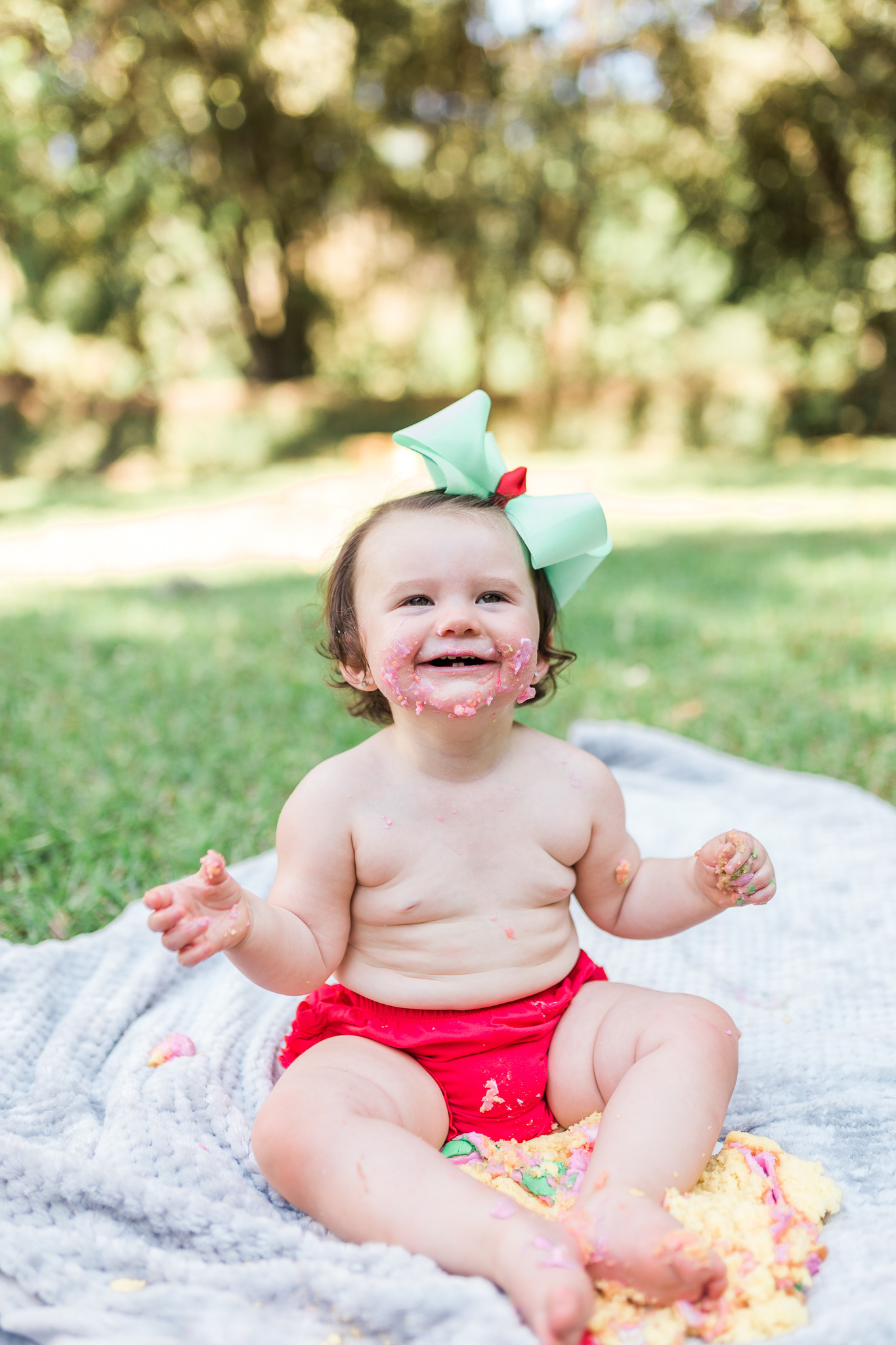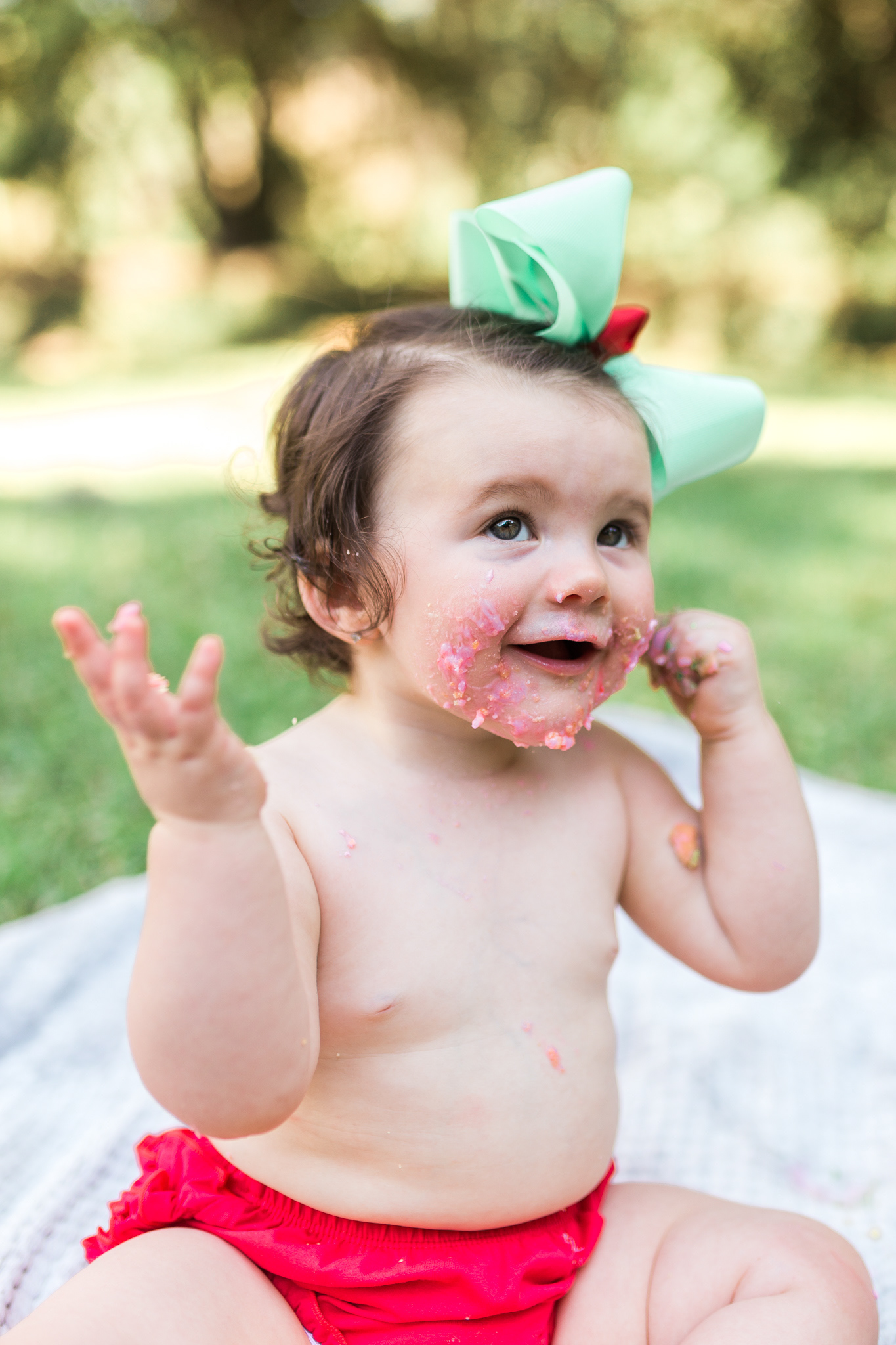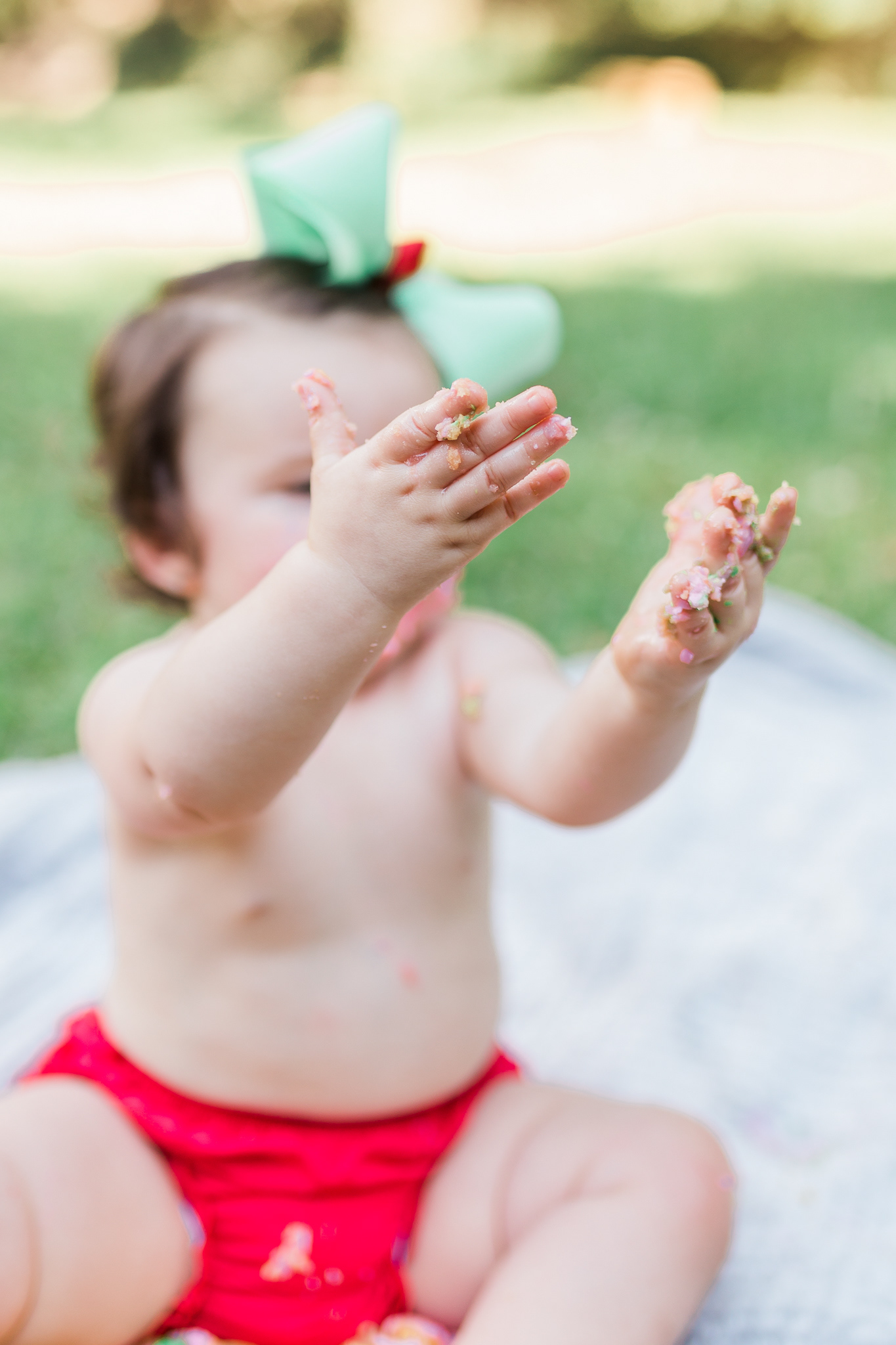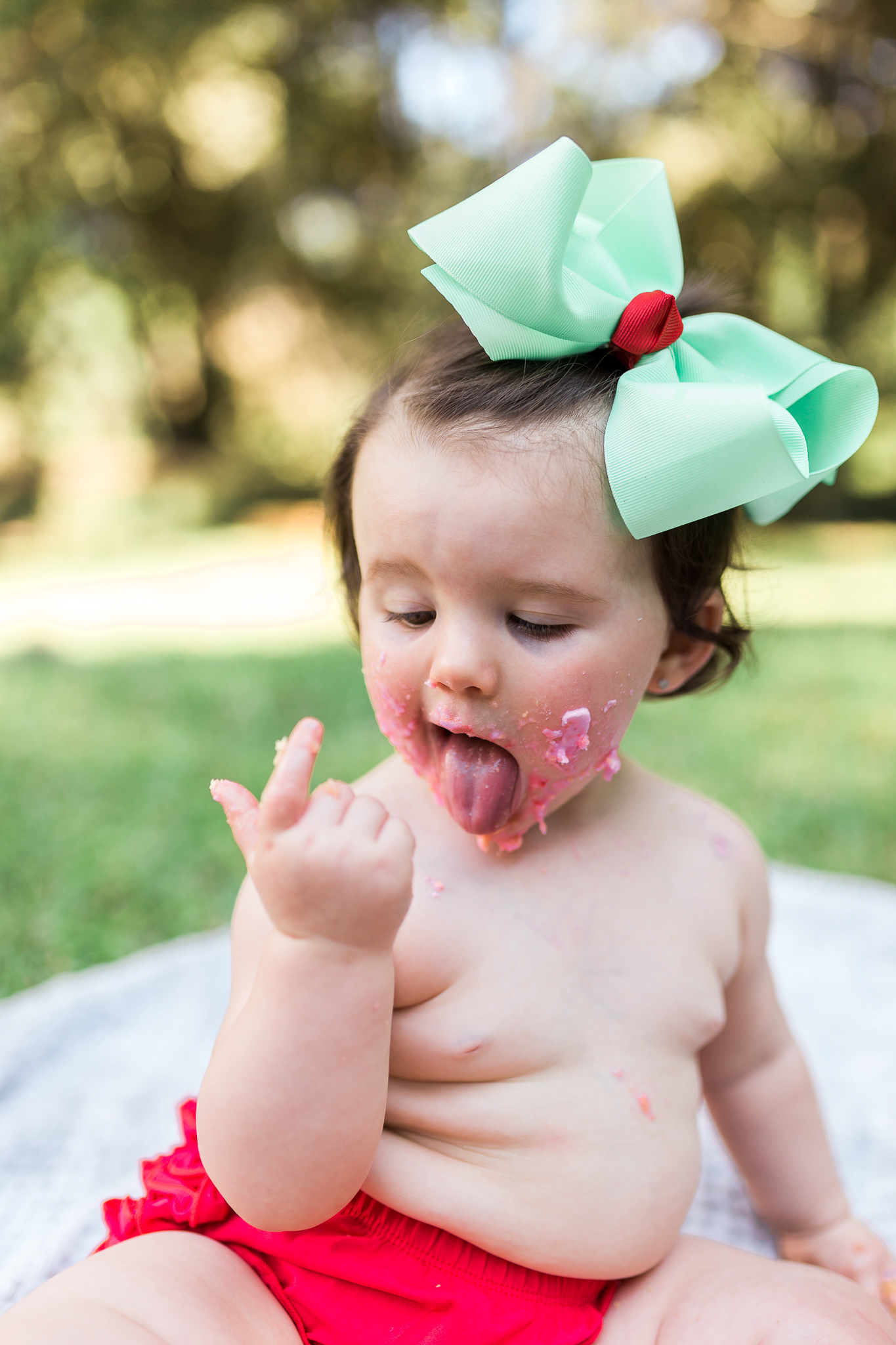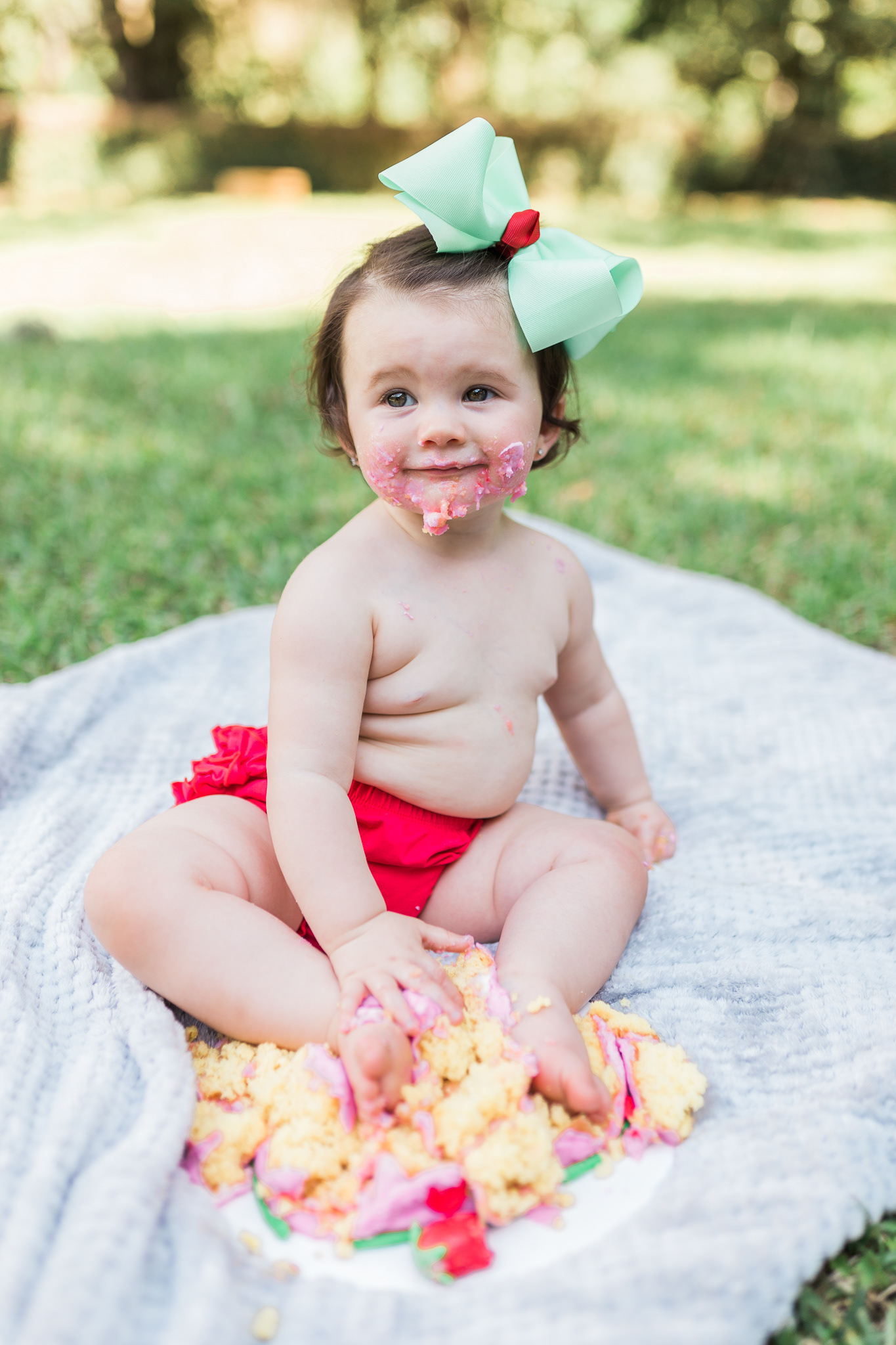 Then, when it's time to clean up,
if the weather's nice and warm, we might even get to splash a little :)
Miss Mia's mom was super creative and even managed to bring a little of her strawberry theme into tub-time!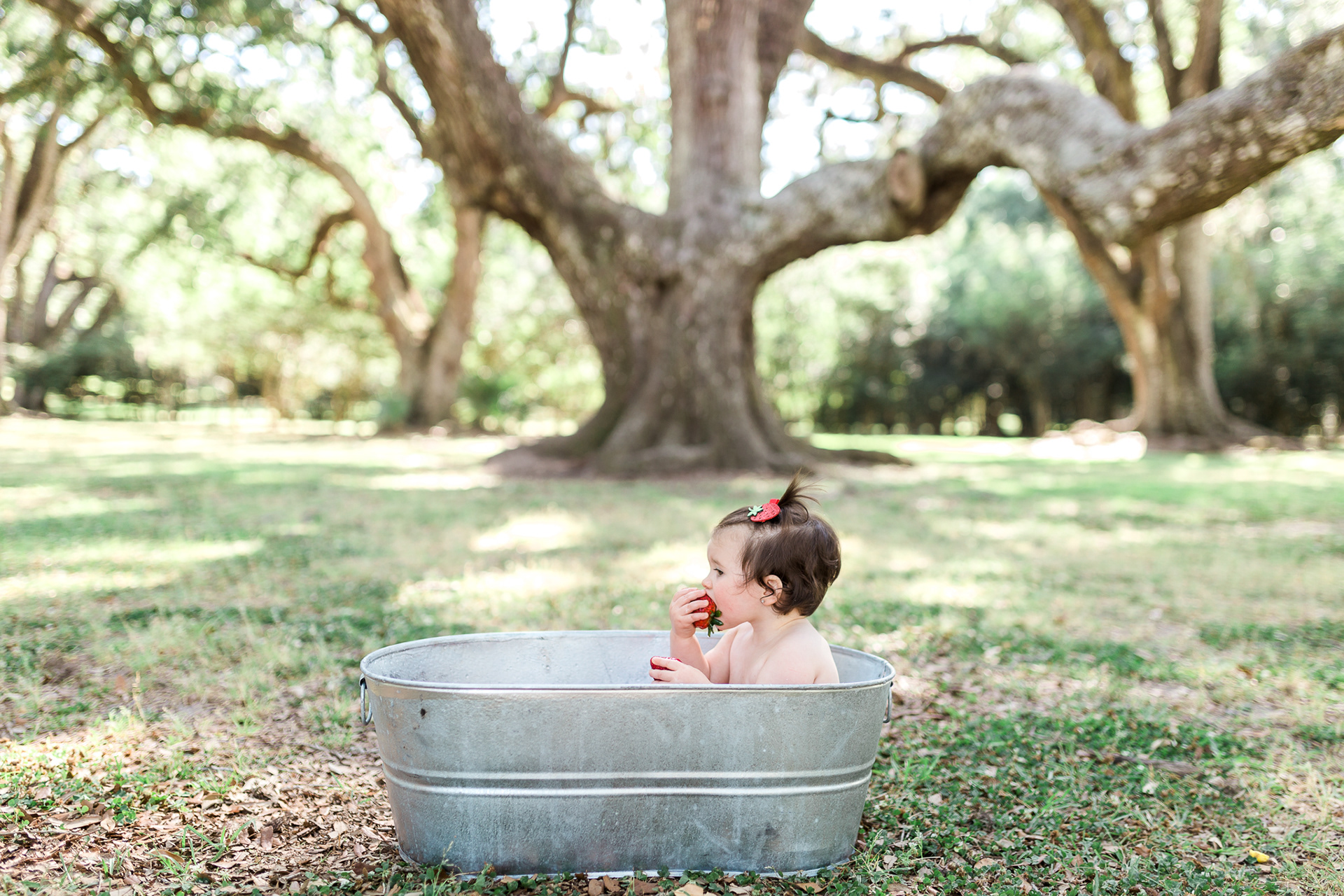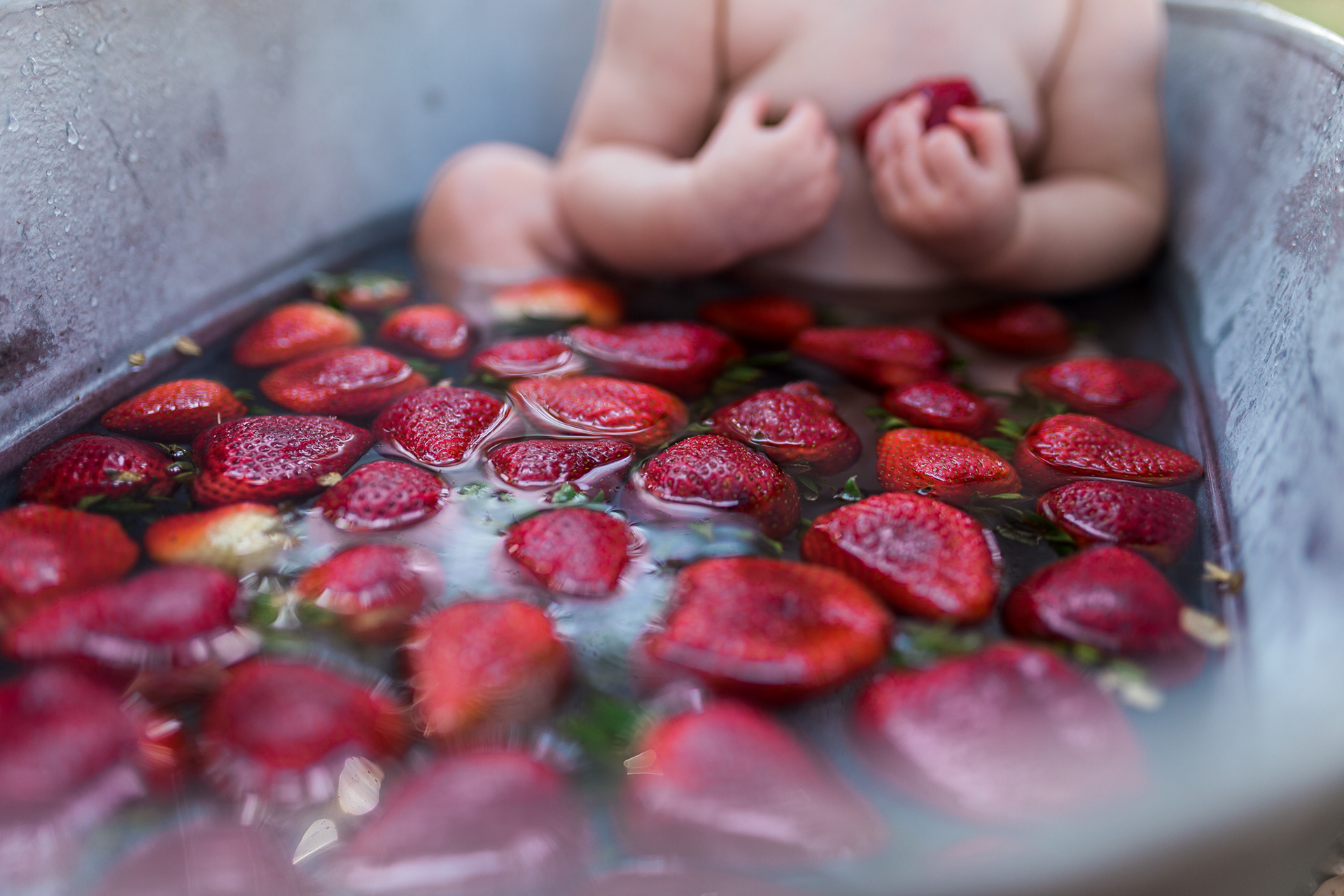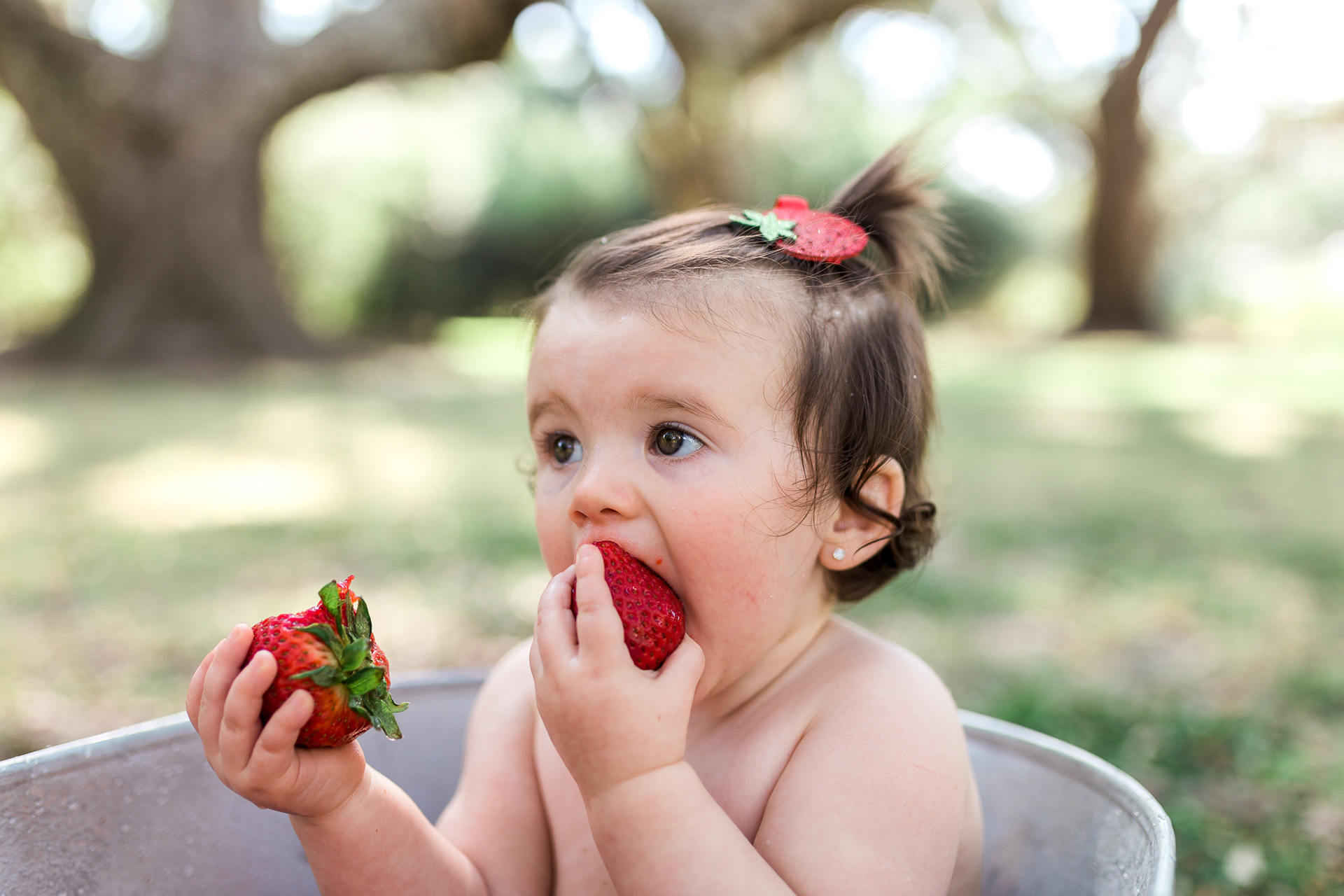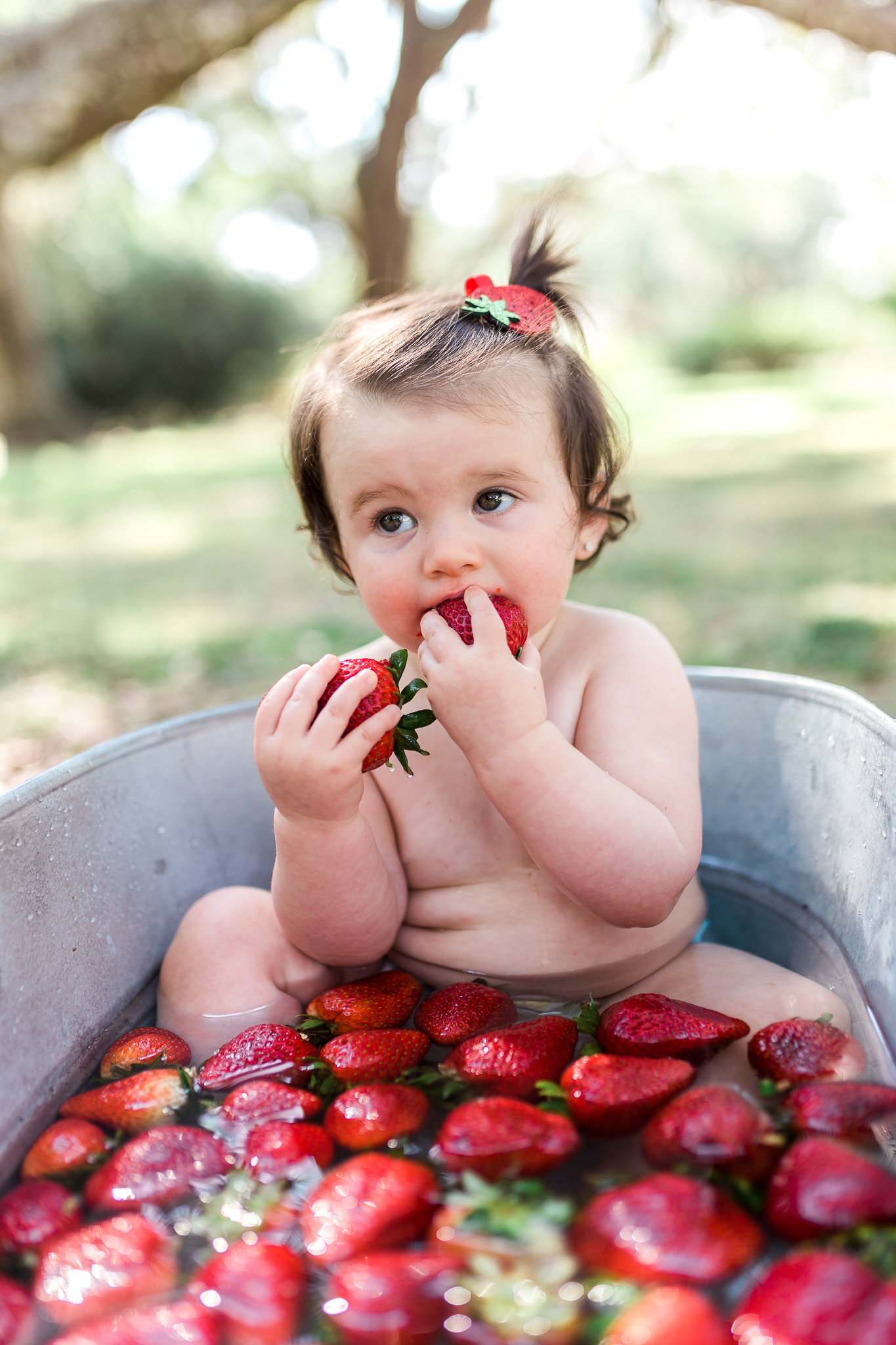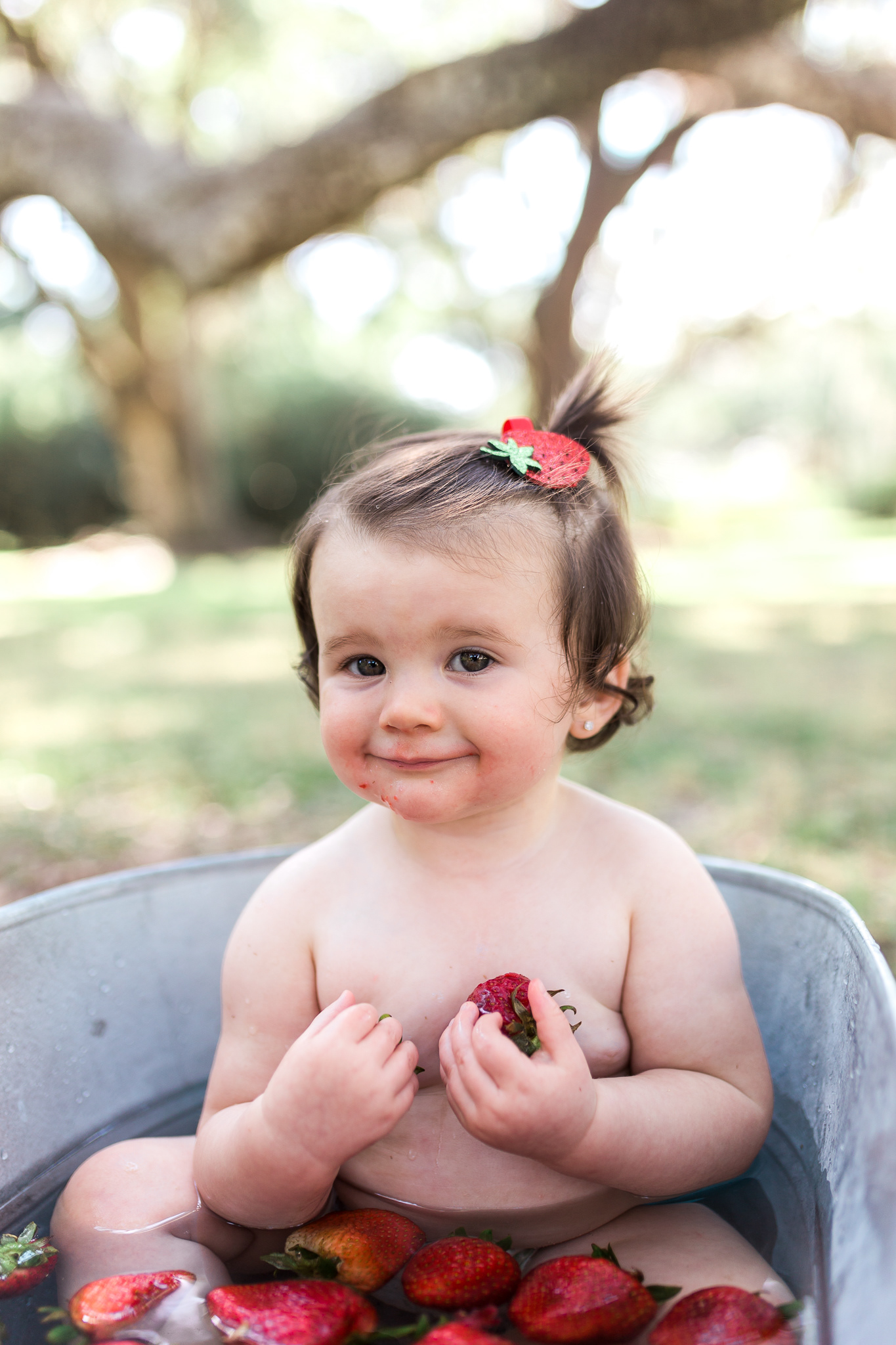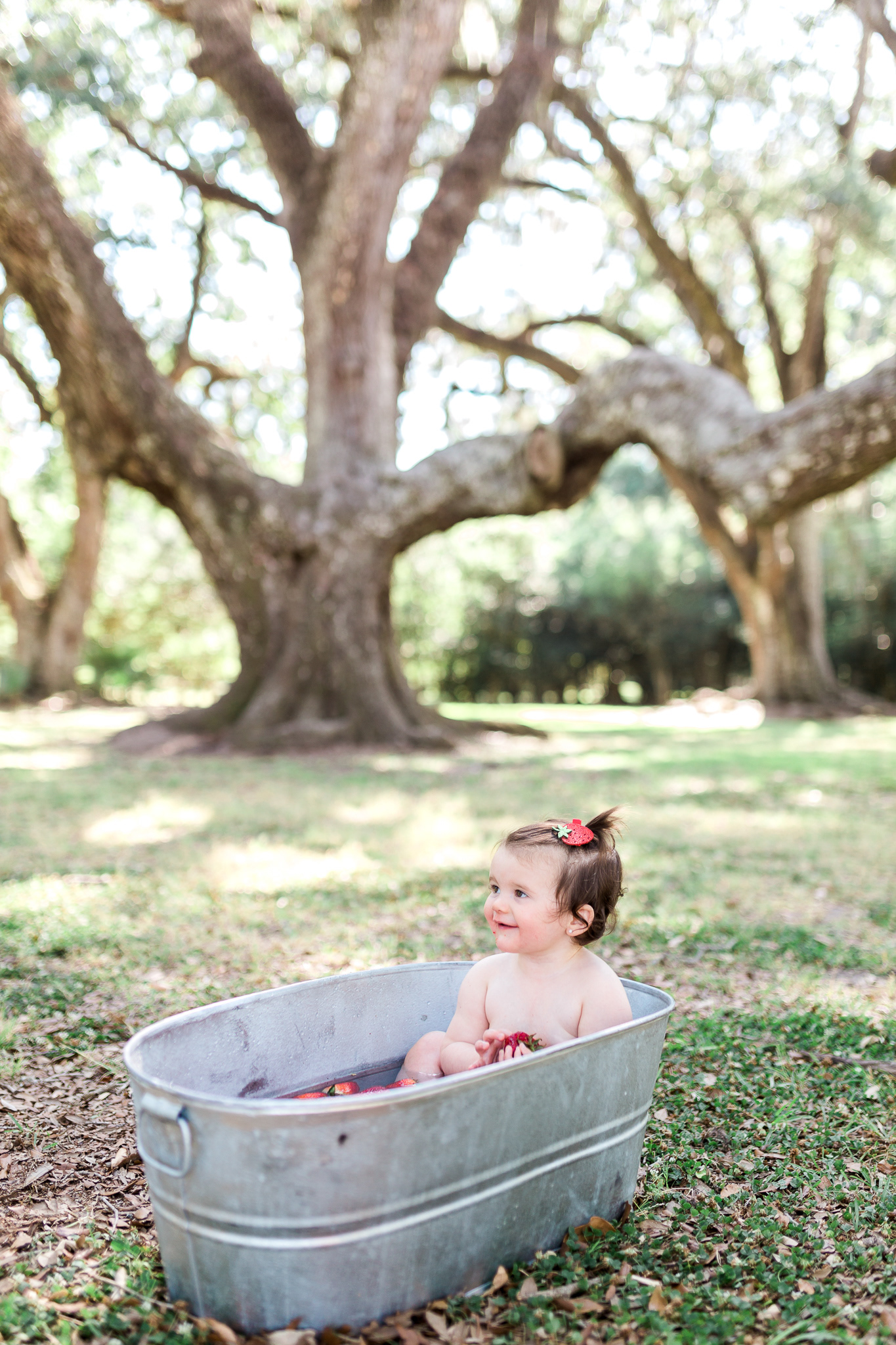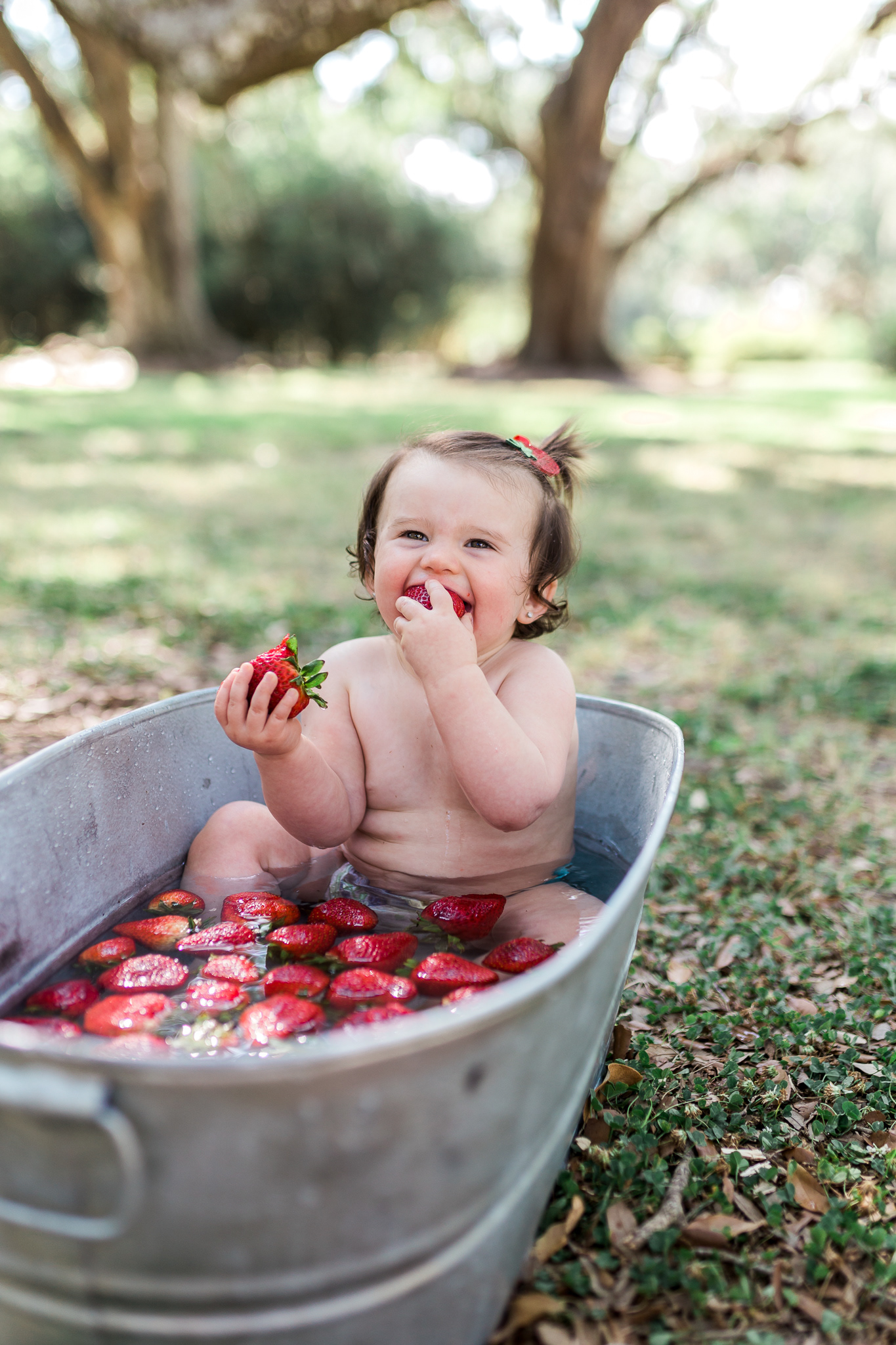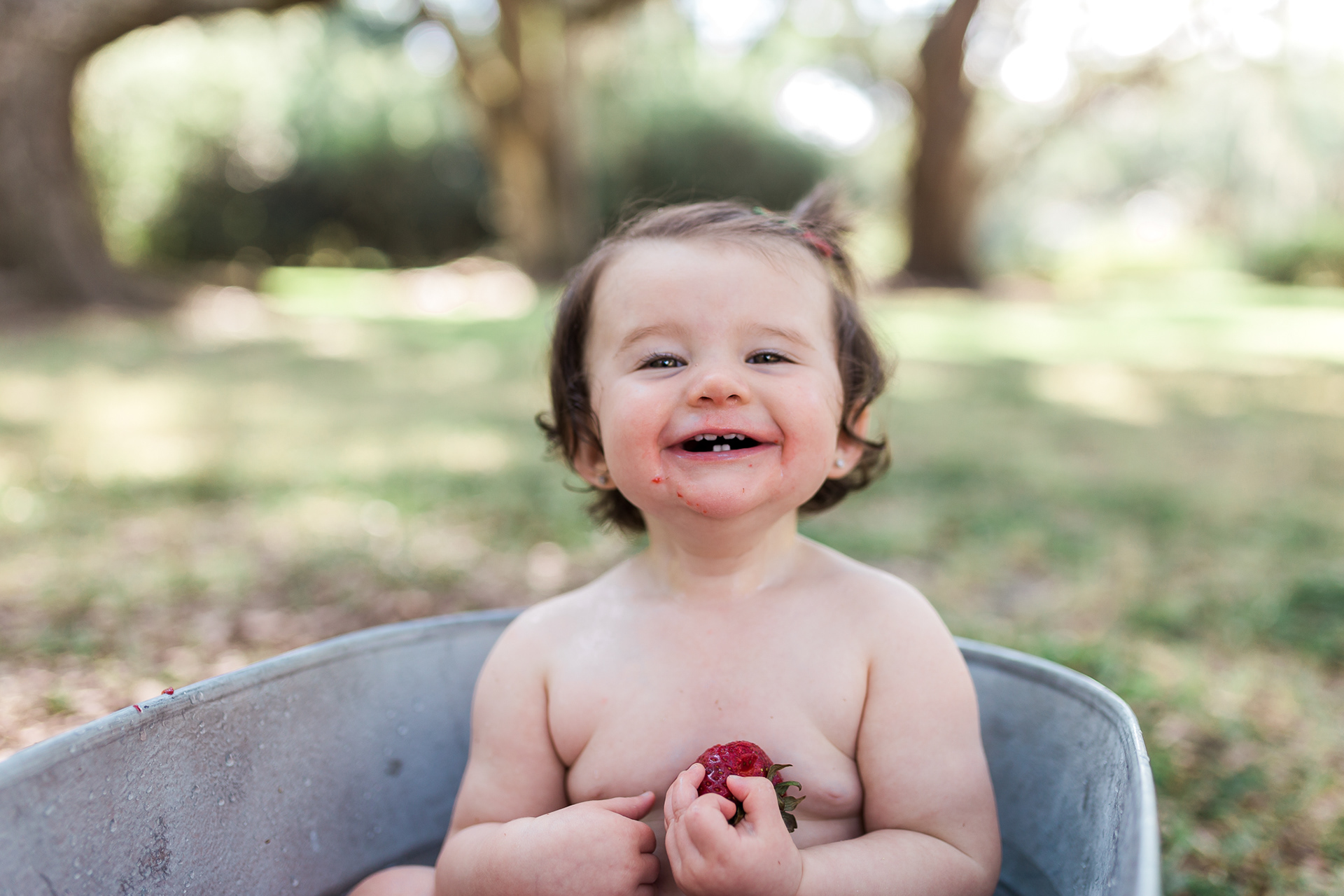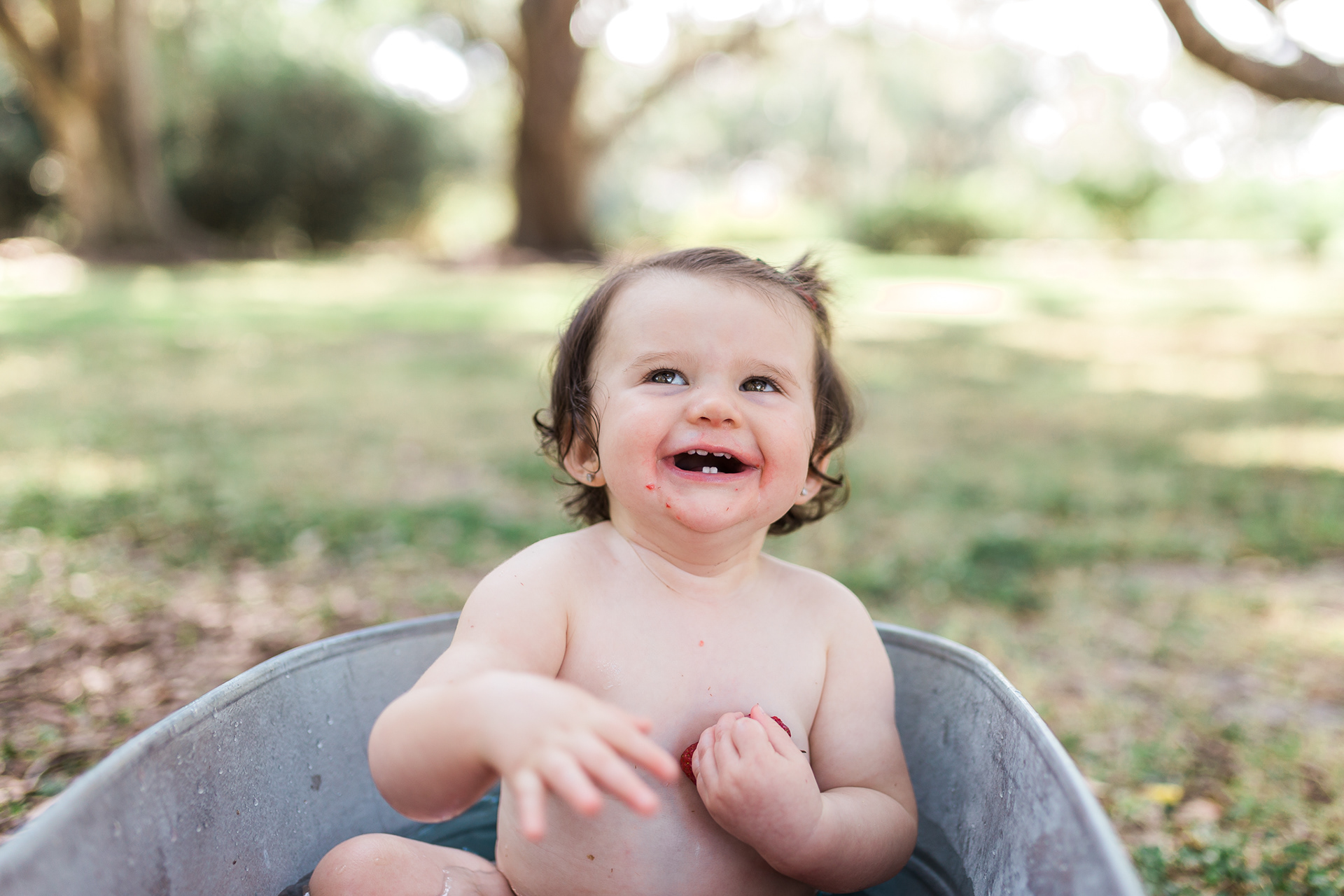 It's super fun, super laid-back, and you'll have memories to last a lifetime. 
So, what are you waiting for?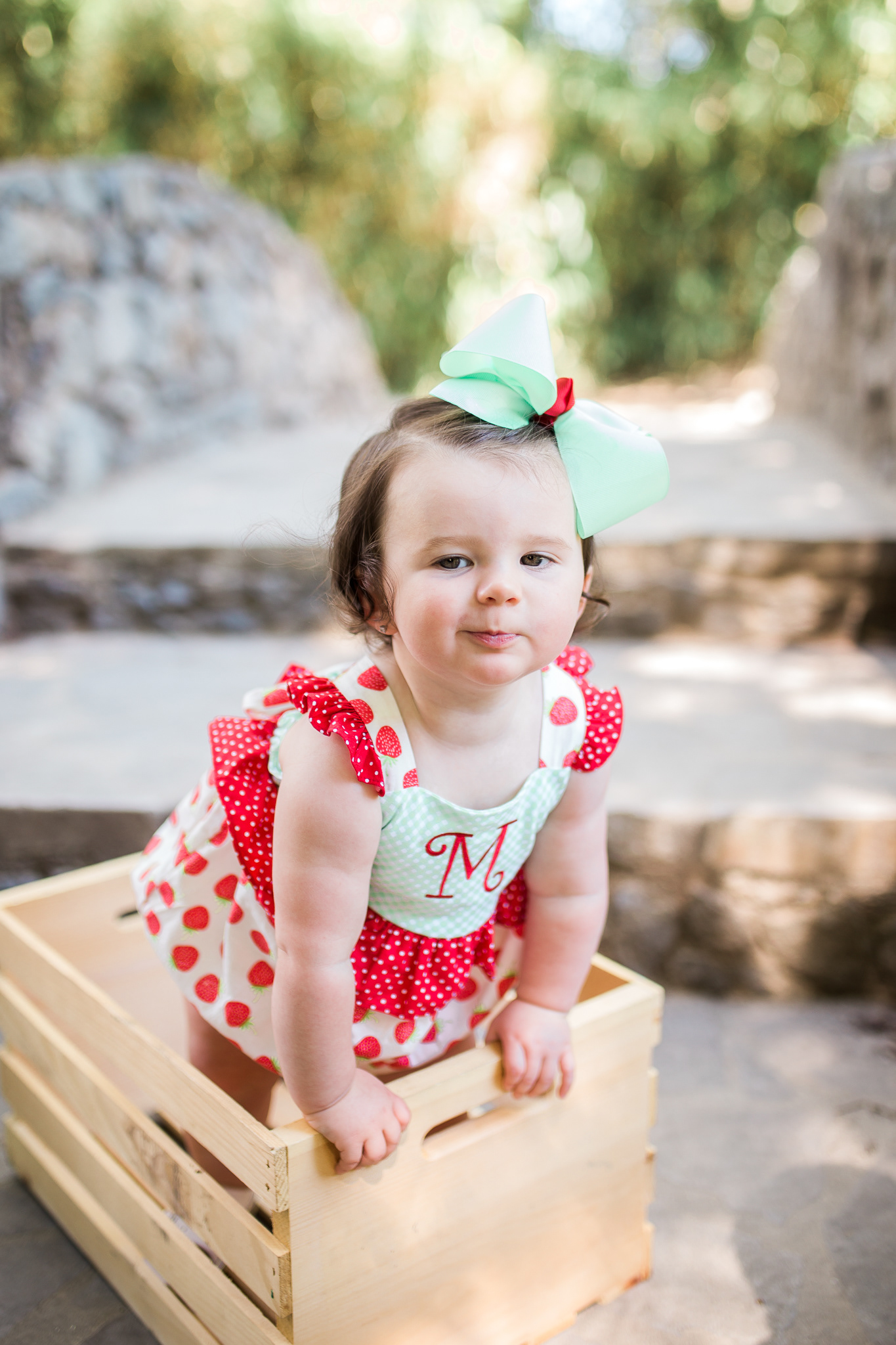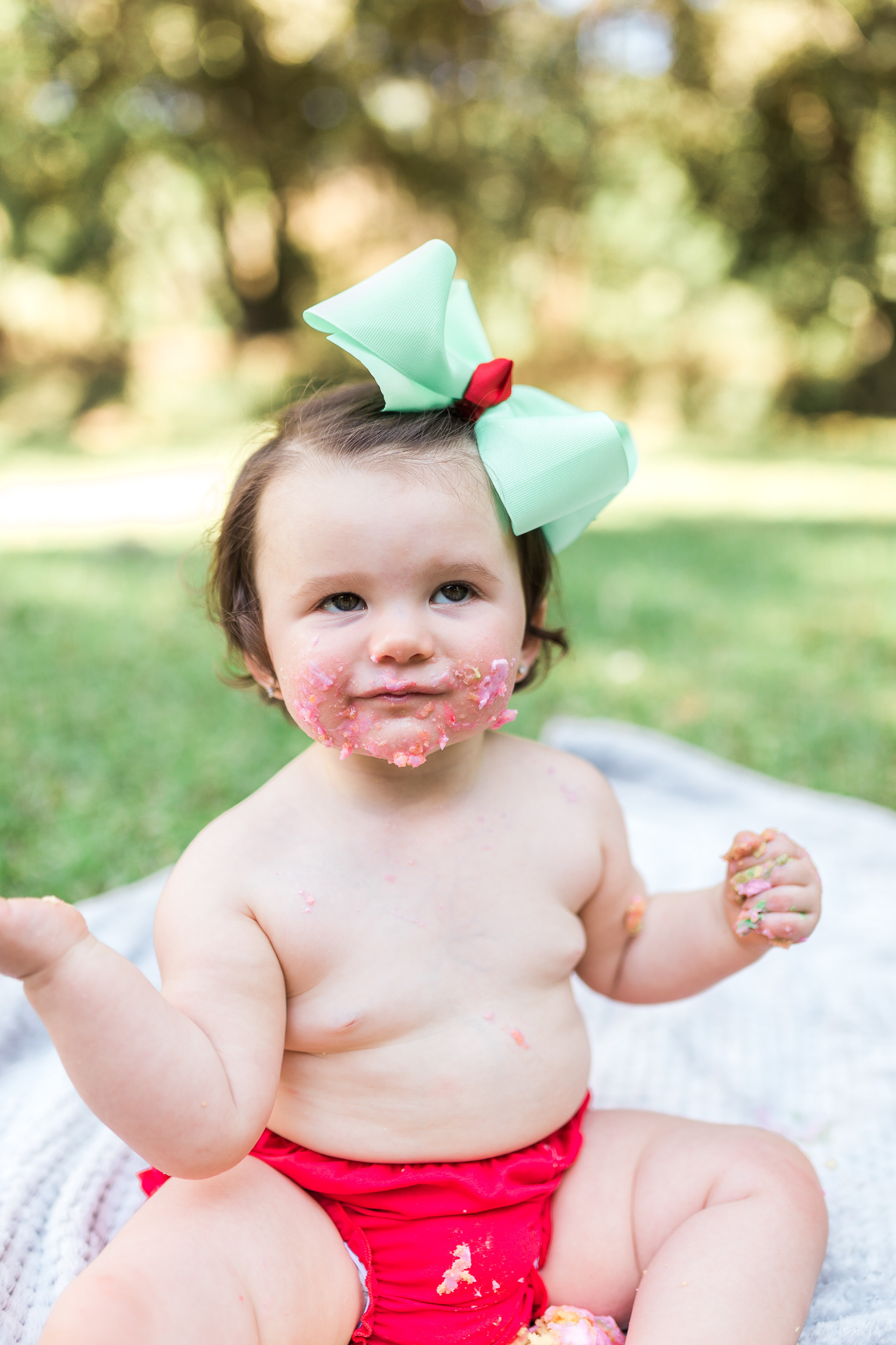 Let's get your little one scheduled already :)
Contact me to book!!!